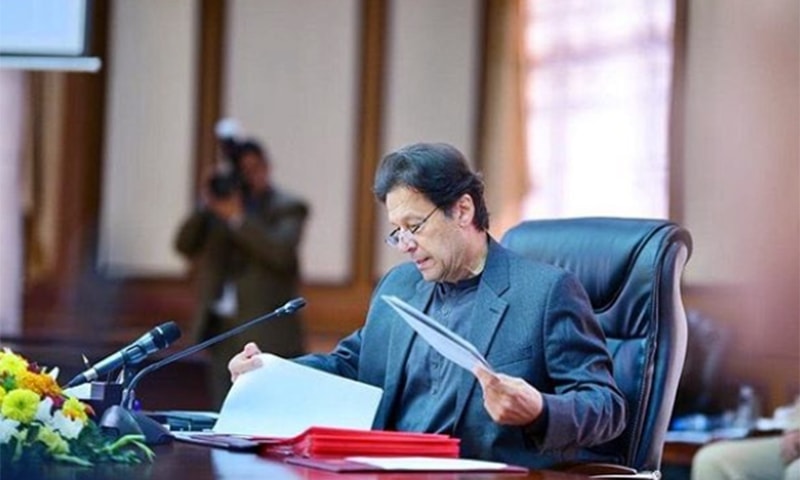 ISLAMABAD: PM Imran Khan on Wednesday directed the Ministry of Commerce to evolve a comprehensive plan within three days to streamline transit trade mechanism for ensuring optimum and mutually beneficial utilisation of the arrangement.
Commerce Secretary Ahmad Nawaz Sukhera gave a special presentation to PM explaining the existing set up under the Pak-Afghan Transit Trade Agreement and various issues being encountered on the operational level including the issue of smuggling.
After listening to the issues, PM directed the commerce ministry to present a comprehensive plan taking into account all operational aspects and identifying the required administrative measures, so as to ensure that a transparent corruption-free arrangement capable of serving the intended purpose is put in place.
Statistics showed that the Afghan transit trade flow of cargoes rose 43.95 per cent to 93,732 containers in 2018-19 from 60,516 containers in the preceding year. The assessed import value of the transit cargoes also grew a robust 54.88pc to $5.715 billion in 2018-19 from $3.97bn a year earlier.
The flow of containers, which were 75,288 in 2009-10, fell significantly after the implementation of the new transit treaty on June 13, 2011.
PM said that in view of the positive impact of socio-economic development of Afghanistan, Pakistan is committed to facilitate transit trade of the landlocked neighboring country. However, he directed the concerned officials to ensure that the arrangement is not misused and does not hamper the growth of local industry.
Reiterating the priority of industrial growth and boosting exports, PM underscored the need for streamlining transit trade agreement with Afghanistan, in coordination with Afghan authorities, so as to create a mutually beneficial situation for the two countries and the region.
PM Khan also underlined the need for employing technology to preclude misuse of the arrangement by vested interests.
Published in Dawn, November 21st, 2019