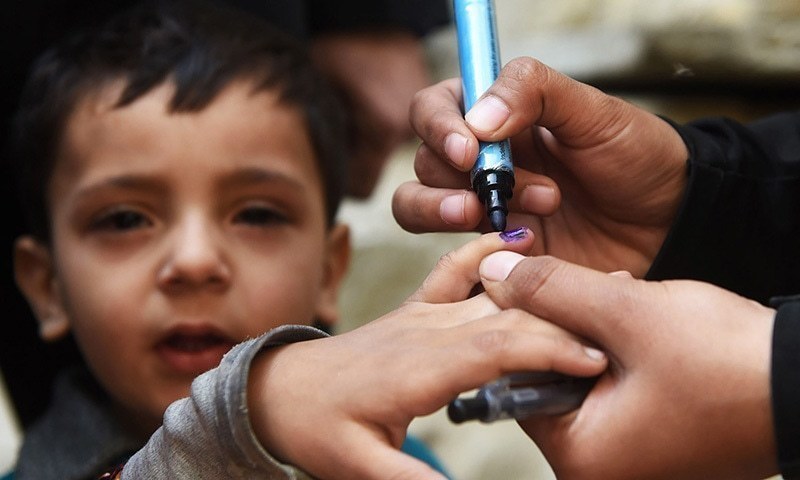 ISLAMABAD: The government of Pakistan has assured international donors and partners of renewing efforts to eradicate poliovirus amid serious concerns over its resurgence in the country.
The assurance was extended during the event "Reaching the Last Mile Forum" themed "Accelerating the Pace" held in Abu Dhabi and hosted by its Crown Prince, Sheikh Mohamed Bin Zayed, in partnership with the Bill and Melinda Gates Foundation (BMGF).
RLM Forum is a biennial event that brings together global health leaders to share their insights and best practices on how to map out, eliminate and eradicate infectious diseases.
According to an official statement issued by the Ministry of National Health Services, Special Assistant to the Prime Minister (SAPM) on Health Dr Zafar Mirza met Bill Gates and shared Pakistan's resolve to bring improvements in routine immunisation, nutrition, reproductive health and family planning.
Five-day vaccination campaign to be held in Naseerabad next month
The Gates Foundation pledged $1.08 billion and, along with other development partner organisations and governments in total, the meeting got pledges worth $2.6bn, including $160 million announced by Dr Mirza on behalf of Pakistan to eradicate polio from the world.
Polio remains endemic only in Pakistan and Afghanistan. The number of wild poliovirus cases stood at 77 in Pakistan and at 19 in Afghanistan as of Oct 29. The corresponding figures during the same period last year were six for Pakistan and 19 for Afghanistan.
The SAPM emphasised the unification of the polio programme with an expanded programme of immunisation to strengthen routine immunisation in the country and to ensure polio eradication. He claimed that 2020 would be a year of transformation for the programme.
Dr Mirza also met Norwegian state minister Aksal Jacosen, director of Centres for Disease Control Robert Redfield and president of BMGF Global Development Programme Dr Chris Elias. The purpose of the meetings was to increase collaboration in funding, technical assistance and the help of global experts towards improving health, nutrition and financial inclusion in Pakistan, according to the press release.
Meanwhile, the deputy commissioner of Naseerabad announced the launch of a five-day anti-polio campaign beginning on Dec 16 . "All available resources should be utilised to complete the campaign according to the prescribed targets," he said during a meeting held in Dera Murad Jamali town of Balochistan.
The participants of the meeting were told that over a million children would be given anti-polio vaccines, 433 patrolling mobile teams would take part in a door-to-door campaign in 33 union councils and polio workers would be deputed at 30 transit and exit points and 36 fixed sites.
Muhammad Akbar Notezai from Quetta also contributed to this report
Published in Dawn, November 21st, 2019