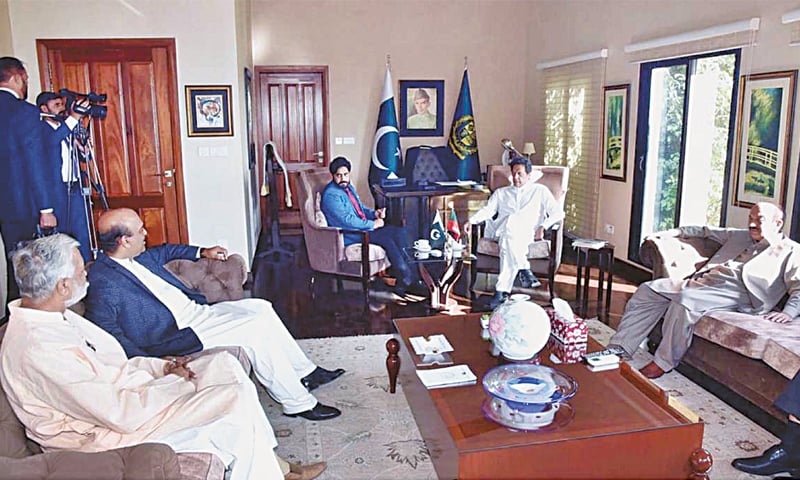 ISLAMABAD: The Islamabad High Court (IHC) on Monday suspended the appointment of singer-turned-politician Ibrarul Haq as chairman of the Pakistan Red Crescent Society and reinstated Saeed Ilahi as PRCS chief.
IHC Chief Justice Athar Minallah, after a preliminary hearing, suspen­ded both notifications — one for the appointment of Mr Haq and the other regarding the removal of Mr Ilahi.
Mr Ilahi filed the petition against the notification of Mr Haq's appointment as PRCS chairman, under Article 199 of the Constitution.
He contended in the petition that his term, which was extended for a period of three years on March 9, 2017, would expire on March 9 next year, but the Pakistan Tehreek-i-Insaf government removed him from his post and appointed Mr Haq to the position.
Mr Ilahi's counsel, Advocate Mansoor Ahmed, argued before the court that the PRCS was established under the Pakistan Red Crescent Society Act, 1974 and its managing body had been empowered to make rules.
Islamabad High Court reinstates Saeed Ilahi to post
He drew the attention of the court to the Rule 11(b) in support of the contention that the tenure of the chairperson of the society's managing body is fixed for a period of three years unless he/she resigns earlier.
He argued that there is no power vested in the president to remove the chairman before the guaranteed fixed term.
Advocate Mansoor also pointed out that the appointment of Mr Haq was also in conflict with the PRCS's interest as he not only ran a hospital and a private college but also collected donations for his non-government organisation (NGO).
He requested the court to set aside the notification issued on Nov 15 with the approval of President Dr Arif Alvi.
The petition cited President Alvi, the secretaries of the Cabinet Division and the National Health Service and Ibrarul Haq as respondents.
Attorney General Anwar Mansoor Khan appeared on behalf of the federal government and accepted the court notice.
He argued that Rule 11(b) was ultra vires of the primary statute i.e. PRCS Act of 1974.
The attorney general stressed that powers vested under Section 5 did not empower the managing body to fix the tenure of the chairman and that the power was restricted to determining the terms of members of the managing body.
Chief Justice Minallah observed that the questions raised in the petition needed consideration.
The petition is, therefore, admitted for regular hearing, the court ruled.
The chief justice directed the registrar office to relist the petition for hearing on Nov 29.
Before the next date is fixed, the respondents are expected to submit their written comments and provide their copies to the petitioner's counsel.
Ibrarul Haq, a popular singer, lost to Pakistan Muslim League-Nawaz secretary general Ahsan Iqbal in the last two elections for a National Assembly constituency in Khanewal.
Published in Dawn, November 19th, 2019