ISLAMABAD: Sanitation directorate of Metropolitan Corporation Islamabad (MCI) conducted a cleanliness operation at a portion of Kashmir Highway which remained the venue of JUI-F-led sit-in for around two weeks.
Officials of the environment wing said the CDA had leveled a large barren land to accommodate the protesters along the Kashmir Highway where it will plant 5,000 plants in the spring season.
Director Sanitation Sardar Khan Zimri, who supervised the cleanliness operation, said 200 sanitary workers took part in the operation.
"Today, we lifted around 70 ton garbage and stones from Kashmir Highway and adjoining service roads," he claimed.
Weekly market to reopen today after two weeks
"From Kashmir Highway and adjoining Peshawar Mor we collected garbage and trash which was transported out in 10 tractor-trolleys and eight dumpers," he said and added that greenbelts and adjoining areas would be cleared in a couple of days.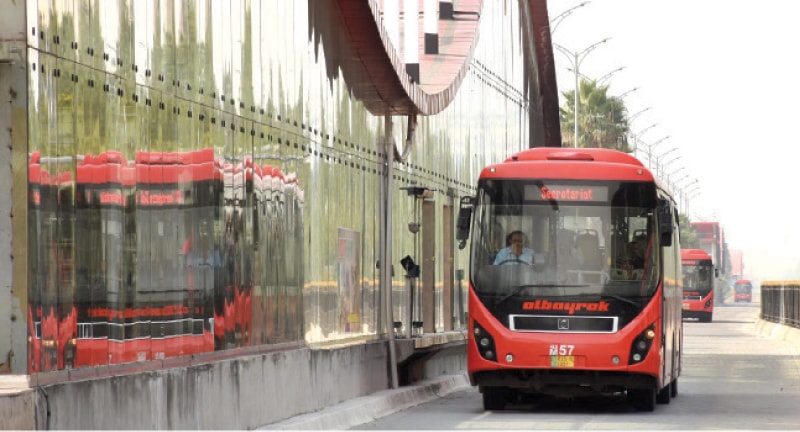 The official was all praised for the protesters, saying it was a civilised sit-in as the participants did not damage anything. "Even, small trees were not broken; this is a good thing," he said.
During a visit to the site, Dawn noticed foul smell coming from the venue, particularly from the area where makeshift toilets had been set up.
However, the director sanitation said if a need arises the health directorate would be requested for a spray.
"I don't think if there is any serious issue but in case of a need we will get spray conducted," he said.
The area is adjacent to city's weekly bazaar which is going to be reopened on Friday after a gap of two weeks. The JUI-F protesters were camped on the portion of Kashmir Highway in H-9 and G-9 since Oct 31.
When contacted, Director Environment Mohammad Irshad said the sit-in also brought an opportunity for the environment wing as the CDA in order to facilitate the protesters leveled the greenbelt and another abandoned area.
"In the spring, we will plant 5,000 indigenous trees there. It's my promise, people of Islamabad will see this area completely green," he said.
Asked about the foul smell, he said the sanitation directorate had been requested to dig a trench near a nullah to dispose of the sewage.
"Both the environment and sanitation directorates are working to clear the area," he said.
Published in Dawn, November 15th, 2019