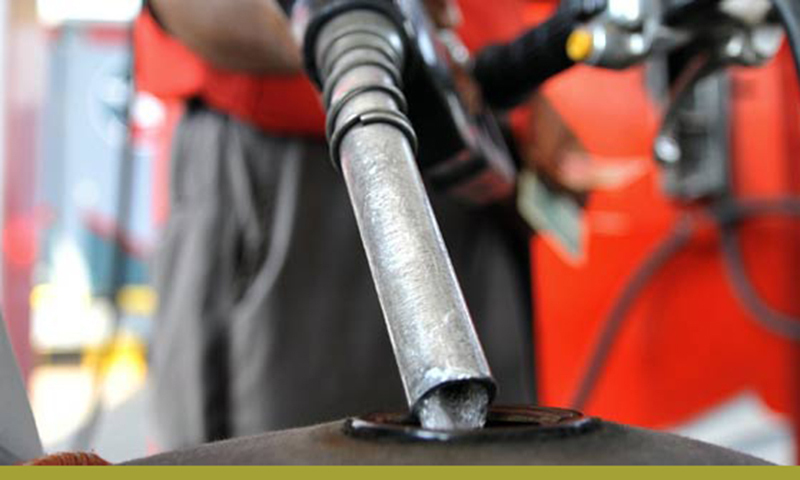 CHINIOT: Sale of petrol in plastic bottles and decanting of liquefied petroleum gas (LPG) cylinders is continuing with impunity despite fines by courts and first information reports (FIRs).
Hundreds of sale points have been discovered selling petrol in plastic bottles, readily available to motorcyclists in half, one or two litres. Motorcyclists preferred purchasing loose petrol for being easily available near their houses than from petrol pumps. Due to this, such business is thriving in every village, locality or town.
Moreover, LPG cylinders are usually available with at least 10 kilos of gas, which many tea hotels and laundries, who earned their livelihood on a daily basis, could not afford. They preferred getting their cylinders refilled with a kilogramme or two of gas to suit their daily needs. Hence, the decanting business has also become lucrative with dozens of shops open across the district.
Such shops in city areas are not only illegal, but also pose a serious threat to the shopkeepers and their neighbours.
Rescue 1122 spokesperson Muhammad Ali said that six incidents of fires at shops from cylinder blasts were reported and taken care of so far in 2019, causing heavy losses to the shops and nieghbouring areas with three people seriously wounded.
Although the district administration has been taking serious steps to curb these elements, minor punishments, nominal fines and shortage of civil defence staff keep these shops from closing down after only a couple of days of closure, fine or an FIR.
Chaudhry Muhammad Siddique, the Civil Defence district officer, told Dawn that 21 FIRs had been registered against LPG refilling shops, while 34 were lodged against illegal petrol agencies. Eight LPG shops were fined Rs31,000 and 18 petrol agencies Rs59,000 in the first nine months of 2019. He further said at least 21 posts of clerical and support staff, including clerks, security guards, wireless operators and peons, were lying vacant, adding that he was recruiting volunteers to support civil defence activities in the district.
He added that Chiniot was at the 10th position in fining violators Rs523,000 in 2018-19 and Rs220,000 in the first quarter of 2019-20. Minor punishments were giving an opportunity to these elements to resume their businesses. "We sealed premises and confiscated machinery from LPG shops, but courts directed us to de-seal the premises in a couple of days and business goes on as usual," he said.
Deputy Commissioner Aman Anwer Kedwai said he had not only directed the Civil Defence district officer to speed up the drive against the violators, but also directed the assistant commissioners of all three tehsils to conduct raids and take legal action against hazardous premises.
Published in Dawn, October 15th, 2019
Now you can follow Dawn Business on Twitter, LinkedIn, Instagram and Facebook for insights on business, finance and tech from Pakistan and across the world.