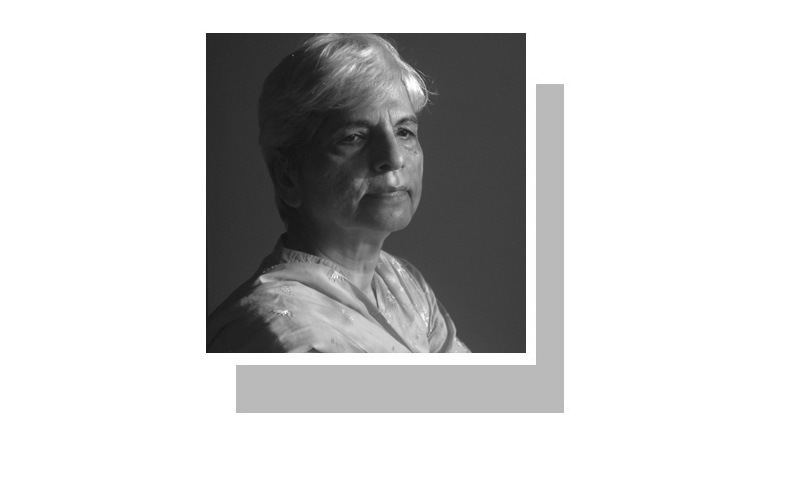 LYARI and Boston. A world separates them. But they have a common connection. Coach Emad. That was the young man of 24 with a passion for football. He passed away in May 2018 leaving his family shattered. He died "of suicide". That is how his mother, Atia Naqvi, a psychologist, puts it.
Mental illness is on the rise in our society, she tells me. It can lead to suicide. Yet we do not want to talk about it because of the double stigma. Mental illness is "disgraceful" but suicide is worse.
For her, it needed courage to be so open about Emad's tragedy. "But he was my son and I love him and don't hold him responsible," she says firmly.
Normally when one hears of a case of suicide, the reaction is one of shock, and then comes the impulse to conceal the facts about the circumstances of the victim's death. But Atia refused to do that as she perceived her son's intentional act differently.
The fact is that we generally don't even want to think about such issues as there are many contradictions in them and we are a people who avoid calling a spade a spade. We prefer ambiguity in order to avoid a discourse on suicide, the changes in the mental health law notwithstanding. We stick to our comfort zone of black and white. We only pay passing attention to the issue when mental health specialists speak about suicide as they did yesterday which was World Mental Health Day.
He was so gentle, so talented and lively. He loved children and they loved him.
When an incident is reported in the media, we comment on it in passing. But if you meet someone who has lost a relative in this manner then the multidimensionality of it all strikes you. It is not the usual kind of bereavement that one encounters all the time — so personal to the bereaved and yet no different from that of others. But suicide is not the same. Each victim is unique.
Atia decided when the news came that she would tell the truth. Hers is a mother's perspective on suicide. Naturally, she wants to celebrate Emad's life. He was so gentle, so talented and lively. He loved children and they loved him. He was at the university and also training to be a football coach in Boston. Above all, he was sensitive to the extreme with a high sense of altruism.
Then there is also the guilt to cope with — which is inevitable. Atia's daughter Shehrbano, who is studying English at the John Cabot University in Rome, and is affected by the loss of her brother, captures this emotion in her exquisite poem There Will Always Be Guilt.
She writes, "even as we accept your leave/ by picking out marble to erect/ beneath the tree's canopy/and etch your identity/on either side so we will always/ have a place for you to be — / there will still be guilt/ even as we sit in the silent/ noise of our memories playing/on repeat as we sift through/ to find signs of nothingness,/ for you never meant for us to see/ so at least there is solidarity— / there will still be guilt/ ….even as I wrap myself/ in colours again and/ laugh to be heard,/ and the world saves me a space/ like a friend in the classroom,/ waiting to return/ whenever I was ready to face/ a life after your death/ and I finally take my seat--/ there will still be guilt."
Atia is upset about the pressures our schools place on our children and thus on their parents. It has all become so competitive that it is becoming difficult for many students to cope. It is not that they are not up to the mark. They are talented but they have their own priorities, only if they are given a choice. But our system only favours the best.
She has 10 mothers in the support group that she set up after Emad's death "to heal herself". All of them have lost a son or a daughter to suicide. Press reports say 15 to 35 people end their lives every day in Pakistan. The World Health Organisation tells us that suicide is the second highest cause of death in youth (15 to 29 years old).
It is time that parents started resisting irrational pressures. Those who have suffered a loss have to live with it but they must take care of themselves. For Atia it is meditation, yoga, introspection and practising mindfulness. She feels that we submit too much to the demands of our environment and culture and put ourselves on the back-burner. She talks about exploring one's "soul", which according to her is the psychic energy everyone possesses that carries one's cognitive and familial blueprint. Listen to it more closely, she suggests.
And do celebrate your child. Atia is already doing it. She and her husband Azfar have started the Coach Emad Football Academy for children in Lyari and at present 200 children are being provided equipment and training. That is to honour Emad's ambition. That is what he would have liked.
Published in Dawn, October 11th, 2019