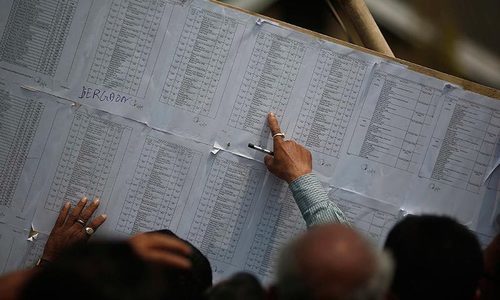 LAHORE: The Election Commission of Pakistan (ECP) has directed provincial election commissioners to complete at the earliest electoral lists for holding the local body elections. In a directive issued on Friday, the provincial officers have been asked to display at various centres in each district the renewed electoral lists to enable the area people to see that their and their families' votes and particulars have been correctly mentioned.
The ECP has also directed providing the facility of submitting forms at the same display centres for rectifying, if need be, their particulars.
Under section 27 of the Election Act of 2017 a vote may be registered against permanent or temporary address of the voter mentioned in one's identity card.
In view of the forthcoming local body polls, the Election Commission will also launch an awareness campaign for the voters next month in all the districts.
Published in Dawn, September 28th, 2019