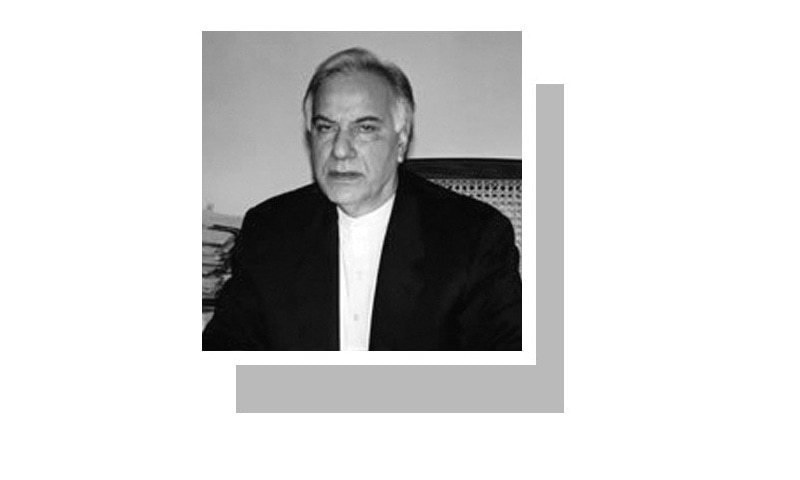 AMIDST the din of the Kashmir crisis and the economy, there is little space for anything else, including the bureaucracy. That the bureaucracy is not working is something everyone agrees on. It requires our attention.
In the absence of news coming from the relevant government quarters assigned to fix the bureaucracy, a recent report in this paper caught my attention. It said that the task forces on civil service reforms have recommended that NAB should not proceed against civil servants without the approval of a supervisory committee to be constituted at the federal and provincial levels. The supervisory committees, it is proposed, are to assist NAB by deciding whether there is sufficient prime facie evidence to proceed with investigation, reference or arrest, thus filtering the investigation process.
This is a welcome proposal, except that this filter used to be provided by the head of department back when the bureaucracy was effective and department heads were trusted to not support the corrupt.
The proposal that the supervisory committee members would be chosen by a 15-member parliamentary committee, who in turn would be nominated by the heads of parties with more than 10 seats in parliament, is a bit disconcerting.
Now we know the fate of positions that are dependent upon nominations by the parliament. Examples of the ECP and NAB come to mind. The process, apart from being unending, politicises candidates by identifying them with one party or the other, besides discouraging some upright people from even wanting to be considered as candidates for fear of being subjected to character assassination.
The civil service must be freed from political influence.
For such an experiment to succeed, the supervisory committee would need people with backbones and not just job-seekers. In my view, nominations for the supervisory committee should be left to the government. A 15-member parliamentary committee (though, preferably a smaller one) should act as a forum of appeal. So, in case NAB feels that a request of theirs has been unfairly refused by the supervisory committee, they could be given a right of appeal before the parliamentary committee.
The important part of the whole exercise is that public servants should feel secure knowing they will not be hauled up for decisions made in good faith gone wrong, or be subject to entirely hypothetical calculations of loss owing to decisions they may or may not have been responsible for. Some respect should also be given to decisions taken collectively. After all, if someone has profited illegally from a decision, it would show in his assets and lifestyle, and he can be caught on that account.
So, while the proposal to provide a neutral filter is welcome, its impact would ultimately depend on how effectively it works. I also feel that, in order to improve matters, the adviser on intuitional reforms should consider a limitation against prosecution after a certain time period, say 10 years. This shouldn't, however, apply to anyone who cannot explain their undue wealth.
Since I depend on the media as a source of information, another matter that caught my attention was Prime Minister Imran Khan's speech at the Islamabad airport upon his return from the US. It was a reception akin to the one after winning the World Cup, and his statement also seemed to be in the same vein. He said that while his government has made some tough decisions in the last year, the results of which will take time, it is now time to build institutions. None can quarrel with this intent, but how are we going to accomplish this? Our track record is not encouraging.
According to one view of institution building, "institutions arise, develop and function in a pattern of social self-organisation beyond conscious intention of the individuals involved". Examples of institutions in our country are the army and the judiciary to a certain extent. The army runs on its own rules without interference from non-army centres of power, whether it be the PM or parliament. The judiciary can also fall in the same category, though somewhat diluted by how one can bend the rules/laws by financial lubrication.
But for all else, there is hardly any hope. The bureaucracy used to be an institution when it was strong and allowed to run independently. Now, in any conflict of view between the bureaucracies (may it be a government department or a local body or a corporation/ government company) and the elected representative, the latter prevails. It has to, because if the internal system and rules are to prevail then what is the purpose of contesting elections at such immense cost and effort?
Imran Khan's own effort succeeded to a great extent in improving the Khyber Pakhtunkhwa Police because he ensured non-interference, but he backed out of doing the same in Punjab when he was made aware of the political fallout. If institution building is truly desired, the PM will have walk the talk, and be as bold as he has been on the economic front.
The writer is a former civil servant.
Published in Dawn, August 22nd, 2019