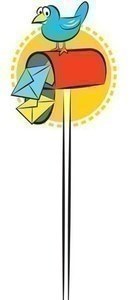 No shortcuts to life
This is regarding the story, "No shortcuts to life" by Kulsoom Rahimtoola (YW, 22 June).
There were plenty of lessons for the students in the story. If they want to achieve something worthwhile whether in academic life or life in general, one thing which cannot be forgotten is to never give up, no matter how obstacles may come.
Being a student, I urge youngsters to work hard and don't copy during the exams it will destroy your creativity and ideas.
Abdul Hafeez Jagirani,
Larkana
An ode to father
This is with reference to the article, "An ode to father" by Ambreen Arshad (YW, June 15). I really liked the article and can relate it to my life and feelings to it.
A relation between a father and daughter is a beautiful one. You can never break this bond even after having many arguments.
A father is one's inspiration, a person who loves you and protects you from the world.
Those of us who are unfortunately enough to have lost their fathers know of the loss in which you can't believe that he is not with you, but as he remains in the heart, his memories and his presences is always missed.
Alishba Shahid,
Hyderabad
II
This is regarding the article "An ode to my father" by Ambreen Arshad (YW, June 15). Parents are people who love their kids more than anyone else in the world. Both mother and father have their special way of giving love and care to their kids; but a father gives a sense of security and confidence to his family, especially to his daughter.
A daughter always looks towards her father for love and security, for confidence and protection. Usually, if not always, a girl is successful in her life if she has her father's support in every decision that she takes.
Aleena Nasir,
Karachi
Chess for kids
This is with reference to the website review "Chess for kids" by Asif Ali (YW, June 9).
I always wished to learn chess and, during this vacation, I have enough time to learn new and amazing things.
However, nobody in my family knew anything about the game nor did they play it.
But after reading this review, I have started learning from the lessons provided by the site and have also bought this board game.
I would suggest to the writer to review websites which make us learn something new in this vacation.
Raheel Saeed,
Islamabad
Published in Dawn, Young World, July 20th, 2019