If I took 100 rupees for every time someone told me that the recipe I gave them for a cake or a pastry didn't turn out exactly like mine, I would be a very rich woman indeed. Recipes are written for a reason, i.e. to be followed! A lot of people use a recipe as sort of a guideline and then will add and subtract ingredients based on what is available at home and according to their own taste. There is nothing wrong with that, especially if you are making a savoury dish. However, when it comes to baking and pastry, it is a very different ballgame. Baking is a science in which ingredients and processes combine together to produce various chemical reactions and these, in turn, result in good (or bad) baked products.
Unlike other articles where I generally work on a theme or an ingredient and write recipes, I thought I would focus this particular piece of writing on how to follow a recipe. At this point, I will forgive you if you're shaking your head and thinking, "Why is she writing about how to follow recipes? Surely, it is a simple enough thing to do?" And you are quite correct; however, the fact is that most people dive into a recipe without really reading through it — an approach that often results in failure.
SOURCING RECIPES FROM GOOGLE, PINTEREST AND YOUTUBE
The internet is a rich source of pastry recipes and some of them are very good. But as with all digital information, it is important to read them with a healthy dose of scepticism. My rule of thumb, when I search the internet, is to first go to the bloggers that I trust and have followed for many years. These are also people who have a large following and a reputation for producing good recipes. If I still can't find what I am looking for and I am forced to look at a random website, I always read the reviews first. If there are no reviews I will not make the recipe, no matter how good it looks. Over the years, this has helped to reduce wastage of time and ingredients.
Following the recipe to the letter is the secret to success when it comes to baking
READ THE RECIPE FIRST
When you've found a good recipe, whether it is in a cookbook or on the internet, read through it first. Remember that any good baking recipe will include the following information: baking temperature and time, ingredient lists with measurements in grammes or cups (more on this later), all the processes required in the recipe along with the right tools to use at every step and storage information.
BAKING TEMPERATURE AND TIME
When you're reading the recipe, keep an eye out for baking temperature. Most American recipes will list the temperature in Fahrenheit (F), whereas elsewhere in the world (including Pakistan), heat is measured on the Celsius (C) scale. Convert from F to C (or vice versa if you so prefer) beforehand in order to avoid confusion — this is easily done using Google but, if you are still concerned, here is a quick list of conversions based on the temperatures you will usually find in baking recipes:
Make sure you follow the correct temperature when you bake. A lot of people go with their gut on this one and it doesn't work because different baked goods require a different temperature. If you're unsure about your oven's heating capabilities, invest in a good oven thermometer and use it religiously. As far as baking time is concerned, this could vary from oven to oven and could also depend, to some extent, on the environment you are baking in. Keep a kitchen timer and set it for the time that the recipe calls for, after which you can use a skewer stick and your good judgement to decide whether the cake or pastry is done.
INGREDIENTS AND MEASUREMENTS
Measuring ingredients can arguably make all the difference between a good and a poorly baked product. Invest in a kitchen scale — and at the risk of repeating myself — use it religiously. Most American recipes will give you measurements in cups and spoons (and occasionally in ounces), a method which I dislike intensely because it simply isn't precise and pastry is all about precision. If you find yourself in this position, use Google to convert from cups and spoons to grammes. Keep in mind that the weight of ingredients will change based on their volume so don't assume that a cup of sugar weighs the same as a cup of flour. It is difficult to produce a complete list of cup to gramme conversions in this article, however, here are some of the common ones: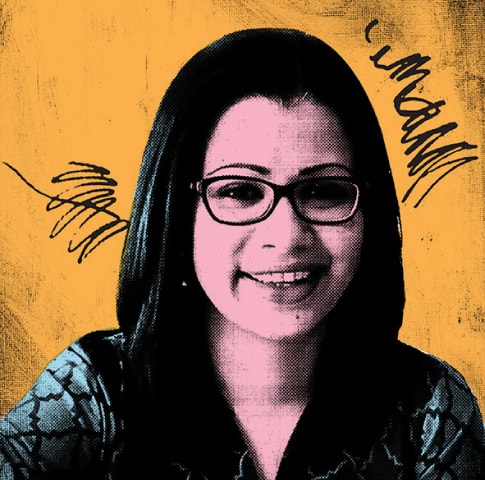 PROCESSES AND TOOLS
As you read through a recipe, you will notice that it will tell you, for example, how to melt chocolate. All the good ones will tell you to do it in a heatproof bowl over a saucepan of simmering water, or in short spurts in the microwave. While I prefer the first method, both are effective. Follow these processes as written and don't try to do it your own way — I have often seen people try to melt chocolate in a saucepan directly over a flame and the result is … wait for it … burnt chocolate! Similarly most recipes will also ask you to use particular tools, such as a whisk, a spatula or a beater at different stages. Yes, you can improvise if you don't have the right tools available but try as far as possible to use the tools called for; this will ensure a good end product.
STORAGE INFORMATION
Storage information is a tricky subject because a lot of recipes for baked goods are written for cooler environments. A lot of American and British recipes will tell you to leave a cake at room temperature after it has been baked and frosted so that the butter sponge used inside will not harden inside the fridge. This, as we know well, is not possible in most of Pakistan, unless you want to end up with a puddle for a cake. Use your judgement when it comes to the storage of finished products (brownies and cookies, for example, can and should be stored at room temperature in an airtight box in order to retain freshness and softness). However you can use the recipe's instructions when it comes to storing semi-finished goods such as sponge and icing.
The writer is an alumna of Le Cordon Bleu. marylouandrew@gmail.com
Published in Dawn, EOS, June 30th, 2019