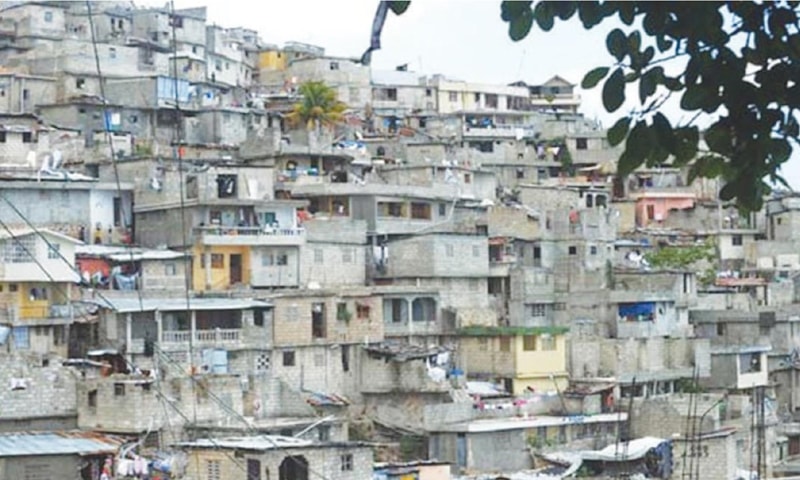 KARACHI: Singapore on Monday showed interest and offered Pakistan its expertise for building 5 million low cost houses in the next five years.
The offer was placed by Mr Shamsher Zaman — Singapore's ambassador to Jordan, vice chairman of South Asia Business Group, and chairman of Middle East Business Group – who was leading a 22-member trade and investment delegation.
Addressing business leaders at the Federation House, he noted that business atmosphere in Pakistan has improved a lot. He stressed the delegates would like to focus on infrastructure sector, information technology and also provide services in port management.
However, he highlighted that since Singapore has a lot of experience in urban planning therefore, the country can support Prime Minister Imran Khan's pledge of building five million low-cost houses.
Mr Zaman said Pakistan being world's sixth largest populated country provides tremendous potential for bilateral growth of economic relations.
Singapore can be a centre for financing, services and expertise for Pakistan and the companies there are excited by the PTI government's commitment to economic reform and increased stability in the country, he added.
Federal Minister for Maritime Affairs Ali Haider Zaidi, who was a chief guest on the occasion on the occasion, said heavy Chinese investment is coming to the country under the China-Pakistan Economic Corridor in infrastructure projects which will be diverted to special economic zones and industry.
Earlier, President Federation of Pakistan Chambers of Commerce and Industry Daroo Khan Achakzai hoped that the Pakistan-Singapore free trade agreement – which was negotiated but could not be finalised – would be considered.
He further said that Pakistan is the second largest economy in South Asia and could export agriculture products to Singapore. Currently Pakistani exports to Singapore stand at $68 million only and imports at $865m.
On the occasion, a Memorandum of Understanding (MoU) was signed between the Federation of Pakistan Chambers of Commerce and Industry (FPCCI) and Singapore Business Federation.
Under the MoU, the two sides assured to promote and facilitate mutual economic cooperation in accordance with the laws and regulations of Pakistan and Singapore.
*Published in Dawn, February 26th, 2019*