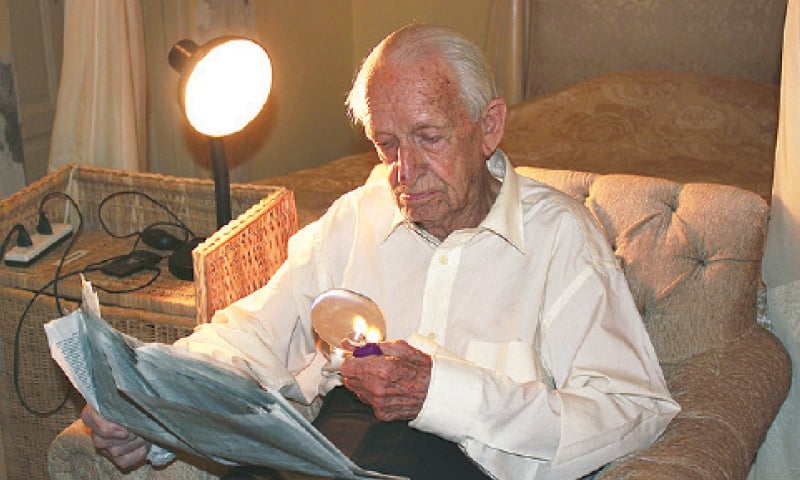 LAHORE: Major Geoffrey Douglas Langlands, a known teacher of the Aitchison College, breathed his last after a brief illness at a local hospital on Wednesday. He was over 101.
"The Aitchison College mourns the passing of Major Geoffrey Douglas Langlands MBE, CMG, HI, SPK, who left us quietly on Wednesday, January 2, 2019 at 10:15 a.m. after a brief illness," said a statement issued here on Wednesday.
Also a teacher of Prime Minister Imran Khan, Defence Minister Pervaiz Khattak, former interior minister Chaudhry Nisar Ali Khan and many others, he served the education sector for 75 years.
The prime minister expressed his grief and sorrow over the demise through a tweet on his official Twitter account. The tweet also carried a group photo of Aitchison College students also figuring Mr Khan, a 12-year-old boy at that time. His tweet read: "Saddened to learn of the passing of my teacher. Apart from being our teacher, he instilled the love for trekking and our northern areas in me – before the KKH was built…"
A large numbers of students and others who knew him also took to Twitter to pay him rich tributes.
Maj Langlands had suffered a stroke in March 2017 which paralysed his right side. He partially recovered through physiotherapy and was able to move his right leg and arm.
Born on Oct 21, 1917 in Yorkshire, England, 10 minutes before his twin brother John Langlands, he became a schoolteacher in Croydon after completing A Level in 1935. He joined the British army and volunteered for services in the Indian army when the World War II broke out in 1939. At the end of the war British India witnessed independence and he was transferred to the Pakistan army, which he willingly accepted.
He retired as major from the army after serving as instructor for six years. On the request of Gen Ayub Khan, he stayed back and did not leave for London like other British soldiers and was given a teaching job at the Aitchison College in 1954. In 1974, he was made the head master of Prep School.
In 1979, he was appointed as principal of Razmak Cadet College. He served there till 1989 and took over as principal of Sayurj Public School, Chitral, which was at its initial stages.
Langlands developed the school, expanded it, purchased land for it and made constructions thereon after raising funds.
The school was renamed after him and is now called the Langlands School and College, Chitral. Langlands served as its principal till the age of 95.
Langlands was honoured with Sitara-i-Imtiaz, Hilal-i-Imtiaz, Order of St. Michael and St. George, Order of British Empire and OBE by the Queen of England for his lifelong contribution to humanity and education.
Published in Dawn, January 3rd, 2019