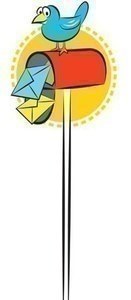 Find a reason to thank God
Man is an unthankful creature. Allah gives us a lot of blessings but we are unaware of it and do not thank Allah. We prefer worldly happiness, but we don't know what real happiness is.
All of us should try to find reasons to thank Allah. We should daily write 50 blessings of Allah and on every blessing, we should thank Him. Every person must act on this for spiritual relief. We know that the more we thank Allah, the more He will give us.
Farhan Haider,
Rahim Yar Khan
Be simple
If you are pretty, then people will treat you unfairly because everyone assumes that attractive people are just charming and everything is way easier for them. You will not find any sympathy because people think you have a perfect life. This will result in bitter loneliness deep inside.
If you are ugly, everyone will like you because they consider you are inferior to them.
Prem Singh Rajput,
Tando Muhammad Khan
Brevity is the soul of wit
"Brevity is the soul of wit" is a phrase written by William Shakespeare in his play Hamlet. This idiomatic statement is most likely applied to writing something.
For instance, if a person writes something on a certain topic, he should go through the highlights of that topic first. If one sits to write, he should do brainstorming. It might take some time but the writing will be matchless.
Remember that making protracted lines with zero sense doesn't embellish the write-up. It might contain a few lines, but it should be authentic. Moreover, it is common to be distressed when it is our first time to write and we are unable to accommodate it in a limited form. But we can overcome it with the passage of time.
Sadaqat Khan,
Karak
Practice makes perfect
'Practice makes a man perfect' is a famous proverb which teaches us about the importance of regular practice in order to be successful. It improves us and helps to complete a task with perfection.
Making a proper timetable and maintaining it for the goal which we want to attain, makes everything easier in sports, studies, learning computer, etc.
Although, knowledge about things related to a field is important, it alone cannot lead us to our goal. We have to convert our knowledge into actions which needs continuous and regular practice.
So, we should develop this habit from childhood with the support of our parents and teachers so that we may get success.
Maha,
Khairpur Mirs
Published in Dawn, Young World, December 8th, 2018