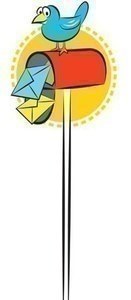 It's time to act
This is with reference to the article It's time to act, by Romaesa Zahrah (November 10, 2018).
I totally agree with the writer that it is time we do something meaningful to stop climate change from making our dear planet so totally unfit for us to live. Pollution and misuse and mismanagement of the world's resources are bringing about changes in the environment at an unprecedented level.
At any point in time now, there is a hurricane raining havoc somewhere, or a wildfire burning down everything or drought destroying crops and making people miserable.
Earlier people talked of taking care of the environment so that the future generations do not suffer. Now we need to act so that our own generation can survive and thrive, and not become extinct like the dinosaurs.
Ayesha Shahzad,
Lahore
Pleasure of reading
Reading books is one of the most delightful pleasures. It not only enhances our thinking capability, but also stops negative thoughts taking over our mind.
In addition, it increases our knowledge and improves our understanding of the world around us. Furthermore, there are some books which play a vital role as a source of motivation. Books give meaningful purpose to life, a ray of hope and tell us that every hindrance will not last long.
Usira Memon,
Sukkur
My favourite magazine
The whole week I eagerly look forward to the weekend so that I can get to read my favourite magazine, Young World, on Saturday. It is one day of the week when there is newspaper that is understandable and enjoyable for school children like me.
Otherwise, all the newspapers have content that we cannot understand or enjoy much, as it is all about politics and current affairs.
I like all the sections of Young World but most of all, I like the "Spotlight" and "The weekly weird" as it contains very interesting and different news items and information.
The news in this section is very well selected as they carry information and are those that we do not read about in the mainstream newspaper.
I want to thank the YW team for bringing out such a nice magazine that is focused on children and it also gives children a platform to showcase their talent by contributing their poems, art works and stories in it.
Keep up the good work!
Talha Zubair,
Lahore
Published in Dawn, Young World, December 1st, 2018