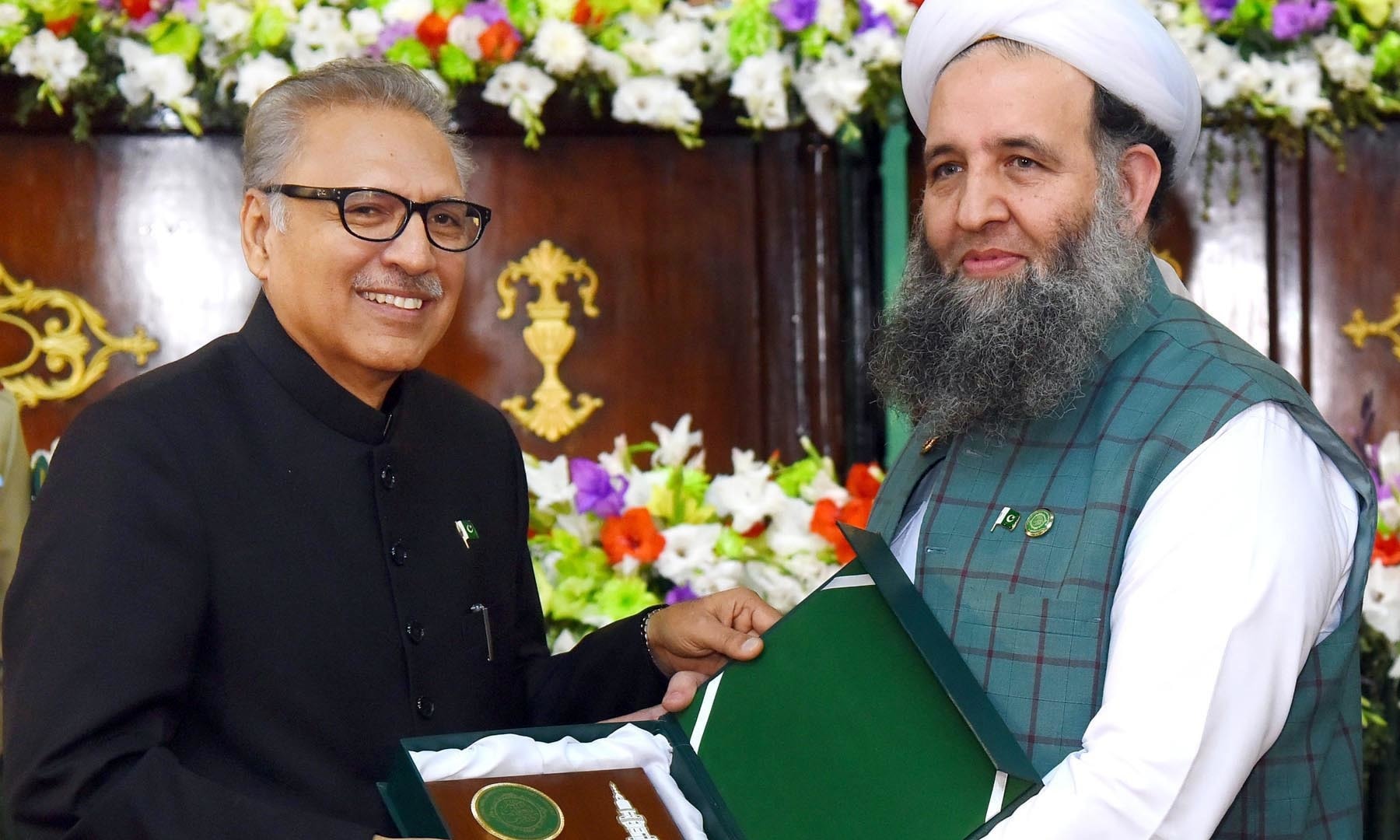 As the country celebrated Eid-i-Miladun Nabi on Wednesday, Prime Minister Imran Khan asked the nation to make a "firm pledge that it will follow [the] life of Holy Prophet (PBUH) in true spirit whilst rising above any petty interests".
"He [PM Khan] urged countrymen to promote unity, tolerance, brotherhood and interfaith harmony," according to a tweet shared by the Government of Pakistan.
President Arif Alvi's message said: "We should give preference to collective national and religious interests and bring positive change in our deeds and actions to transform the country in accordance with the state of Madina."
While speaking at the two-day international Rehmatul-il-Alameen Conference at Islamabad's Jinnah Convention Centre, President Alvi shared teachings of the Prophet and how people could learn from them.
Alvi said the Prophet was a great role model for mankind in every aspect of life and that "we should follow the golden teachings of the Prophet in their true spirit", reported Radio Pakistan.
Appealing to everyone, including himself, the president wished he could embody the patience and forgiveness exemplified by the Prophet, so that "we could have mercy in the society", he said.
The president also spoke of what he has "seen on the streets of Pakistan", saying while people are ready to give their life for 'Namoos-e-Risalat', they are not working on his 'uswah' [preachings].
Eid-i-Miladun Nabi is being celebrated today with religious enthusiasm and solemnity across the country. Leaders from other political parties also shared messages on the occasion.
PML-N shared messages from former prime minister Nawaz Sharif, and president of the party and Leader of the Opposition Shahbaz Sharif.
Nawaz in his message said that "our success in this world and the hereafter will come from following the teachings of the Prophet".
According to Radio Pakistan, the day began with a 31-gun salute in the federal capital and 21-gun salutes in all the provincial capitals.
The report added that special prayers were offered after Fajr for the unity of the Muslim community and for the progress and prosperity of Pakistan.
Processions are also to be taken out in parts of the country.
In Karachi, the main procession will be taken out from Memon Mosque and will culminate at Nishtar Park where the main Mehfil-i-Milad will be held, Radio Pakistan reported.
Strict security measures have been taken to avoid any untoward incident.