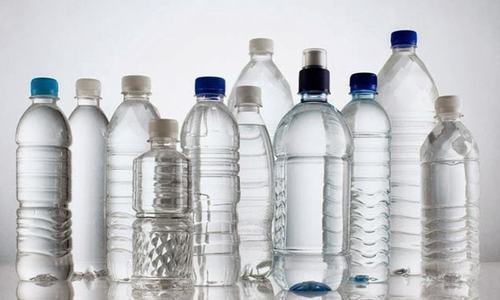 The Supreme Court on Monday ordered the owners of 11 mineral water companies to present themselves in court on November 20 (tomorrow).
Chief Justice of Pakistan Mian Saqib Nisar, while hearing a suo motu case against bottled water companies at the Lahore Registry today, warned that the failure of the owners of the companies to present themselves in court will result in their names being put on the Exit Control List.
The CJP reprimanded Advocate Aitzaz Ahsan for suggesting that the the case be heard after the top judge returns from a scheduled trip to the United Kingdom. Ahsan had proposed the court set Nov 30 as the date for the next hearing.
The CJP responded: "Do you want me to compromise and leave for my visit to the UK? Are those people [company owners] who are selling dirty water entitled to forgiveness?"
According to a report on the quality of bottled water, each company uses 90 million litres of water a day. There is no certified method to assess the quality of water, it said, adding that only Qarshi has a certified laboratory.
The report ─ which found that groundwater contains fluoride and arsenic ─ also highlighted that none of the other companies are aware of what is in the water that they extract from the ground.