A full-strength Pakistan were brushed aside by an under-strength India in their Asia Cup Group A match on Wednesday. Here are the five takeaways from that game:
1- Kohli-less but not clueless
All the pre-match chatter about India missing Virat Kohli turned out to be just chatter and nothing more. India did not miss their talisman, partly because Pakistan's familiar big-game jitters returned, but also because the rest of the Indian squad stepped up and made themselves counted.
When he's around, Kohli deservedly hogs all the headlines but his stardom sometimes takes away from some fantastic teammates of his. This wasn't a problem here as Bhuvneshwar Kumar and Jasprit Bumrah gave a timely reminder that there is more to India than just their big-name skipper. The duo's miserly opening spell set the tone for the entire match, and never allowed Pakistan to recover from it.
2- Trust the process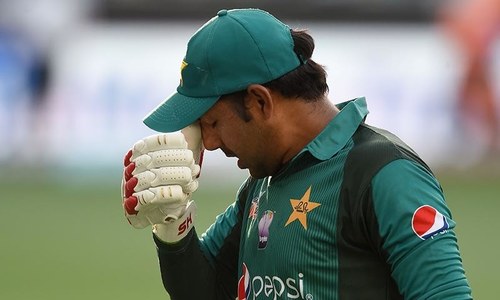 This was a classic Pakistan performance. As explained here, they win when no one expects them to, but they also lose when no one expects them to. Things could not have been favouring the Men in Green any more. Yet, they froze inexplicably. The Fakhar Zaman, Imamul Haq duo that has made a gazillion runs in the past few months suddenly couldn't even find singles.
But this is just one of those Pakistan things that sometimes just happen. Too much shouldn't be read into it. This is not the first Pakistani team that did not show up against India. It has happened to the best of ours. Instead of castigating them or consider making wholesale changes, we should "trust the process".
3- Pakistan's deceptively long tail
Something needs to be done about Pakistan's deceptively longish tail. On paper, the team has decent batting coming in till number eight, but a closer gaze reveals that after number five, Pakistan's options are Asif Ali, Shadab Khan and Faheem Ashraf. As decent as the trio is, none can be relied upon to have a steady hand when the chips are down. Perhaps, Sarfraz should demote himself and promote one of the three mentioned up the order in big games.
4- Only round 1 of a possible 3
As for the chest-thumping or burning of effigies — both can wait. This was only round one as the two teams will meet again on Sunday and probably once more in the winner-takes-all final, if all goes per plan. And if there's one thing we learned on June 18, 2017, it is that finals are all that count.
So if you're a Team India supporter, hold on, and if you're a Team Pakistan supporter, hold on too, because whatever impression yesterday's game created will be forgotten and replaced by what happens in the upcoming matches. There is no need to celebrate or lose your marbles prematurely as there is much more to come ahead.
5- Another Pak-India match fails to live up to the hype
India did not show up in the 2017 Champions Trophy final and Pakistan did not show up yesterday. This is becoming a rather annoying and frustrating trend in Pak-India fixtures that one team falls flat completely, depriving the fans their money's worth.
The taste of victory is sweet for whoever who wins, but from a pure sporting point of view these lop-sided results are a huge turn-off. It fills up fans with expectations before deflating them with one quick puncture.
It may serve the agenda of a casual fan that sees Pak-India cricket matches as nothing more than an extension of the neighbours' political enmity, but for purists of the game, this serves no purpose. I, for one, would take a closely contested defeat for my team rather than a one-sided victory.
---
Kumail Zaidi is a cricket aficionado based in Karachi.