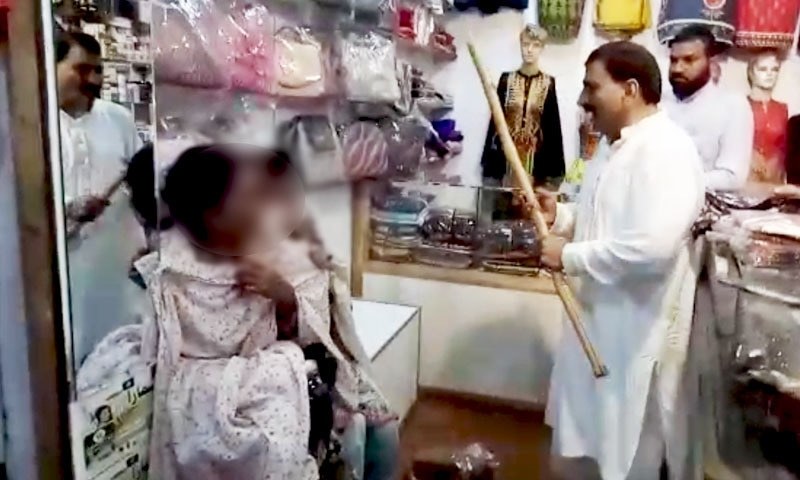 Two women accused of stealing clothes from a shop in Lahore were violently thrashed by the shop owners, it emerged on Thursday.
Leaked footage of the incident, which occurred in a bazaar near Jallo Mor on G.T. Road on Wednesday, was obtained by DawnNewsTV.
The disturbing footage shows a number of men taking turns to beat up the two women using a thick cane. They also repeatedly slap, kick and hit the women with shoes.
The violence continues despite desperate cries of pain from the pair. In one part of the leaked footage, the women are seen being beaten up, sitting on the floor inside a shuttered shop.
The victims were accused of attempting to steal a bundle of clothes from a shop in the market.
The man who inflicted the violence on the women is reportedly associated with the Pakistan Kabaddi Federation.
Instead of approaching the police over the alleged theft, the shop owners resorted to thrashing the women and subsequently let them go.
After the footage of the violence was leaked, police made a move to act against the suspects. However, the shop owners are currently absconding and their houses and shop were to be locked, sub-inspector Mukhtar told DawnNewsTV.