Encouraging plants to 'shout-out' and be noticed has not yet taken the gardening world by storm in our country and one wonders why.
Is it that we are 'afraid', for example, of giving hollyhocks 'permission' to make a statement, and make it loudly, by planting mixed clumps of them, where they can really stand up and be counted in their bright, bold and beautiful colours and forms. Or are we afraid of how other people may react to such outright flamboyance?
Whatever the reasons though, they should be firmly swept aside and instead of the low-to-medium height seasonal flowers that predominately rule the current seed and plant market, tall, attention-grabbing flowers should be 'liberated' to the accolades that they deserve.
Let hollyhocks make a floral statement in groupings or as specimen plants
It is a misnomer that you need a large garden in which to grow tall flowers. They can be placed against a wall, for instance, in small gardens and courtyards, and they are usually perfectly comfortable in appropriately large pots and other sizable containers. I grew a magnificent arrangement of deep purple, scarlet and white hollyhocks in the shell of a washing machine once and the overall picture was simply stunning.
This being the perfect sowing season for hollyhocks and a whole range of other tall beauties, cast caution to the wind and allow statement flowers the freedom to do their own thing.
This month is a busy one, indeed, as there are just so many seed varieties waiting to be sown. Here are just some of them:
In the flower garden: Let's start with some stately beauty for the back of the border and other places where tall growing flowers can make their statement. Hollyhocks are always an excellent choice — once they begin to bloom, they continue to do so for an amazing length of time. Select a colour range to complement your other garden choices or simply sow a mixture and enjoy the floriferous result. Hollyhocks may be double- or single-flowered and colours range from the purest of whites, softest of pinks and most delicate of peaches right through to flamboyant burgundies, deep reds and purples. Seeds germinate readily and should be sown about half an inch deep, four to six inches apart, in well-draining compost. They can be started off in seed trays/pots or sown directly where they are to bloom. Happy in full sun or light shade, these annual, bi-annual or perennial plants, especially when grown in blocks, are — in more ways than one — impossible to overlook. The ever-popular Queen Anne's lace, with its delicate heads of creamy white blossom, is a first class hollyhock companion, as are very tall forms of Scabiosa in shades of blue, purple, pink and crimson. These can be sown this month as can Delphiniums, foxgloves, Gypsophila and giant Antirrhinums — the butterfly-flowered ones are superb — in a magnificent span of colours and tones.
Not-so-tall flowers to start off now include Scabiosa, Godetia, Ageratum, Antirrhinums, Clarkia, Linum, stocks, Sweet Williams, Sweet Sultan, dahlias, pinks, larkspur, cornflowers, Bidens, Phlox, Cinerraria, Pelargoniums, geraniums, many kinds of Salvia, medium-height Nemophila and every kind and colour of poppy you can lay your hands on.
On the low-growing front there are small versions of Nemophila to sow, Bellis, Violas and pansies, candytuft, Petunias, Lobelia, Alyssum and dwarf or other compact forms of nasturtiums.
Flower of the month: Nemophila. An easy to grow annual which can be sown — either in seed trays/pots or directly in the ground — anytime from mid-September to the end of October for a gorgeous display of blue and white flowers. Their appearance and height — six to 18 inches — depends on exact species, and they bloom from late winter until early summer. Sow seed thinly, just under the surface of good quality, well-draining, preferably organic compost/soil and keep it moist but not wet. Germination takes one to three weeks on average. Protect from scorching sun in October. When seedlings are large enough to handle, transplant to final growing position in pots/containers or out in the garden. Nemophila prefers partial shade with morning sunshine only. From Lahore northwards, seedlings/young plants are best given protection if bitterly cold nights are forecast during the winter months.
In the vegetable garden: Cabbage, cauliflower, broccoli, calabresse, peas, beans, Swiss chard/leaf beet, giant red mustard, mustard mizuna, mustard, spinach, lettuce, endive, tomatoes, winter radish, carrots, beetroot, turnips, celery, Chinese greens, onions, green onions and potatoes.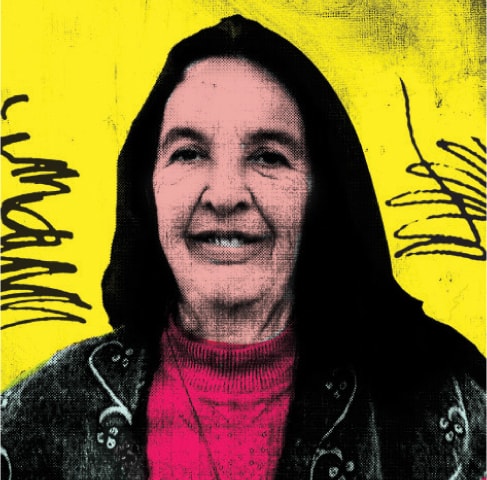 The herb garden: Colourful Calendulas and nasturtiums, borage, thyme, oregano, marjoram, thyme, rosemary, sage, lavender, lemon balm, chives, garlic chives, winter savoury, aniseed, lovage, dill, parsley, Agastache, green mint, apple mint, peppermint, spearmint, lemon mint, pineapple mint and even chocolate mint.
Please continue sending your gardening queries to zahrahnasir@hotmail.com. Remember to include your location.The writer does not respond directly by email. Emails with attachments will not be opened.
Published in Dawn, EOS, September 2nd, 2018