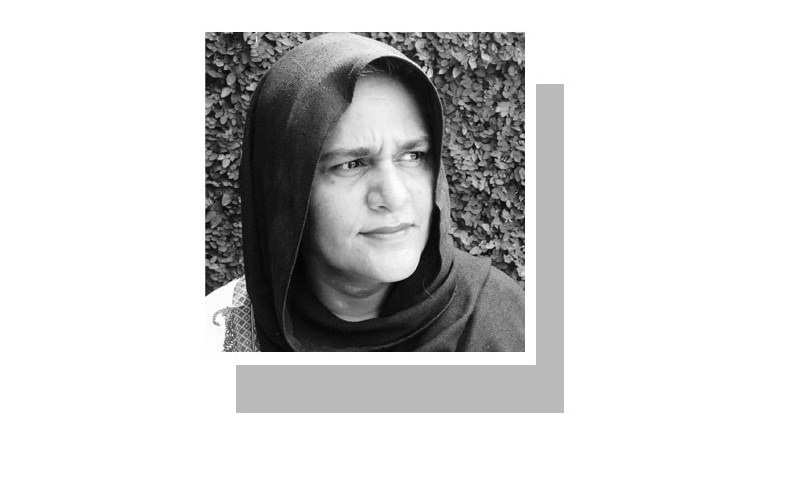 IN the weeks leading up to, during and after this election, 'human development' has been a frequently invoked buzzword. The idea of 'human development' was explained by Pakistani economist Dr Mahbub ul Haq in the first Human Development Report (UNDP, 1990). It essentially shifted attention to human beings and their opportunities and well-being as opposed to the idea that economic development was in and of itself enough to safeguard society's needs.
Based on this approach, the Sustainable Development Goals (SDGs) 2030 were set by the UN in 2015. The SDGs are 17 interdependent goals with 169 'targets' that cover a comprehensive range of social and economic development issues, and for which, carefully crafted multidimensional strategies are required.
Encouragingly, Pakistan was the first country to adopt the SDGs 2030 agenda through a unanimous resolution of parliament in 2015. But a key component necessary to bring about change is community mental health and mental well-being, without which no amount of political will and resources are enough to prepare us to undertake such a transformation.
For years, Pakistanis have been exposed to political and regional instability, terrorism, conflict-related trauma, natural disaster socioeconomic crisis, unprecedented internal displacement and refugee inflows. The subsequent cost of emotional suffering has impaired mental health nationwide and led to increased rates of common mental disorders.
Mental healthcare is not only a public health priority but has far-reaching consequences for the state.
In 2004, a study from Pakistan stated that 34 per cent of people suffered from common mental disorders. Furthermore, it is estimated that 13,000 people commit suicide each year in Pakistan. It is reported that 96pc of them suffer from treatable mental illnesses.
Mental health needs are firmly located within the context of Pakistan's development needs. Like physical health, mental health cannot be described in absolute terms and is usually a dynamic state on a spectrum fluctuating between milder forms of everyday distress to more severe forms of psychosocial disability and mental 'disorders'. According to the World Health Organisation, mental health is defined as "a state of well-being in which every individual realises his or her own potential, can cope with the normal stresses of life, can work productively and fruitfully, and is able to make a contribution to her or his community". Clearly, this notion extends far beyond the absence of a mental disorder.
For policy planners in the new government looking to lay out meaningful development and health agendas, investing in mental healthcare will be crucial if the country is to strive for sustainable development. Mental healthcare is not only a public health priority but has far-reaching consequences for the state's economic, social and human capacities. The relationship between human development and mental heath is bidirectional where poor human development indices can contribute to mental health problems and vice versa.
A recent review of suicidal behaviour published by the Aga Khan University highlighted increased risk associated with unemployment and low socioeconomic status. This is worth understanding given that a major SDG goal that Pakistan has signed up for is to achieve healthcare-related targets, wherein health is defined as "a state of physical, mental and social well-being".
The global burden of mental disorders itself is now established to be alarmingly high with 25pc of the world population likely to suffer from a mental condition in their lifetime. Despite the availability of cost-effective treatments, 80pc of citizens in developing countries do not have access to treatment. These alarming statistics qualified for a separate SDG target for prevention and treatment of mental disorders, that Pakistan should aim to meet. An additional mental health-related target addresses substance abuse, which again is an ever-growing cause for concern in Pakistan: an estimated seven million Pakistanis suffer from substance abuse alone.
For countries like Pakistan, economic growth is understandably a necessary prerogative. There is a large body of scientific evidence to confirm the significant association between mental health and economic indices. Citizens with poor mental health struggle to avail employment opportunities and make progressive choices, both paramount for human development. Mental health problems constitute an enormous economic burden for individuals and societies. For Pakistan, it is estimated that the overall cost of mental disorders in Pakistan is well over Rs250 billion per annum. This includes the economic cost of lost productivity.
There is also a close association between poverty and its consequences such as malnutrition and mental health. For example, iodine deficiency in pregnancy increases the risk of irreversible brain damage, and nearly a quarter of all children under the age of five are physically stunted, which in turn is linked to numerous risks for developmental disorders.
Mental health also affects general health indices. In 2004, a study conducted in Pakistan showed that babies of women who suffered from depressive disorders during their pregnancy and after birth were five times more at risk for being underweight than babies of non-depressed mothers. Unsur­prisingly, social attitudes and behaviour towards mental health cut across attempts to bring change in other SDG target areas. Mental health and the psychosocial well-being of the family are important for early child development and educational opportunities. Last year, it was reported that 22.6m Pakistani children are still out of school. Some of the known barriers for this relate to attitudes and perceptions. For those attending schools, stressful environments negatively impact the ability of a child to learn.
In any society, sufferers of mental disorders form a major proportion of groups classified as 'vulnerable'. Other marginalised groups include those with disabilities, members of minority groups or refugees etc. These people are at a much higher risk of developing mental health problems. These segments also face stigma and discrimination leading to significant barriers in attending schools, accessing healthcare, seeking civil rights and finding employment. Gross violation of their human rights is frequently reported in Pakistan.
These examples clearly reflect that the mental health and well-being of the nation is necessary in achieving SDG goals targeting poverty; health and well-being, quality education, sustainable communities, decent work and economic growth, gender equality; peace, justice and strong institutions that meaningfully undergird human development.
The writer is a consultant psychiatrist.
Twitter: @Asma Humayun
Published in Dawn, August 20th, 2018