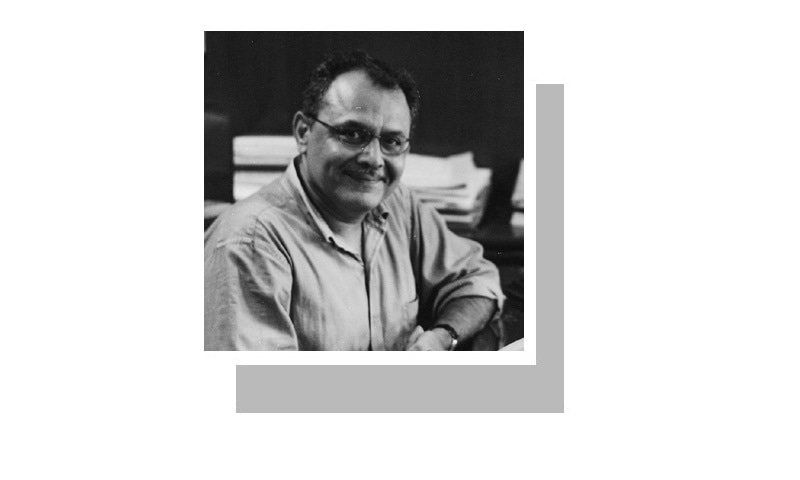 GRATEFUL for small mercies we all should be in these trying times, and Friday's newspapers brought enough cause for relief. I am sure members of a diminishing tribe must share this sentiment.
Raza Mahmood Khan, convener of Aghaz-i-Dosti, a friendship initiative to bring together the young and the youth of India and Pakistan, has been returned. The social activist had been missing for the past seven months after being kidnapped from his Model Colony residence in Lahore on Dec 2 last year and had joined the ranks of 'disappeared' Pakistanis.
Giving the news of Raza's return, a Lahore police official said he was recovered 10 days ago, but declined to give any details beyond that. He did say Raza was not issuing any statement out of 'security concerns'.
I am sure his tormentors, who kept him confined for seven months under God knows what kind of conditions, must have ensured that he kept his peace on release if he did not wish a repeat experience of his seven-month captivity.
You can be sure that the SP, Investigations, Model Town, who spoke to the media was aware of who had taken Raza and what the social activist suffered while in captivity, but you can be equally sure 'security concerns' prevented him from going into the details.
Their crime was that they differed not quietly within the four walls of their homes or workplaces but in the public sphere.
After all, national security concerns need to be kept in mind by one and all when speaking of sensitive issues. And patriotic Pakistanis can only sing from one hymn sheet, or not sing at all. It is that simple.
Raza's family and friends have got him back, and whatever the police official meant by, 'in good health', every concerned person would know that, given time, all wounds, physical and mental, heal. If there are still lasting scars, so what? Who can have it all?
Please don't get me wrong. I am not angry. This is an expression of utter and complete capitulation and resignation. The gratitude I refer to is heartfelt, for I know of so many who have not come home after being similarly disappeared.
A couple of them who have, indeed, had the fortune to return from the dead, as I saw it, have also told me how pointless the questioning was, and the expectation of who they were supposed to blame for their 'anti-national' activities, as well as the attempted 'reverse-indoctrination'.
They were never traitors to start with. Yes, they were Pakistanis first and last. They may have differed with those who can't be named — their anonymous captors — on the best course forward for the nation to prosper and for each Pakistani to be provided with education and healthcare and an opportunity to progress. Their crime was that they differed not quietly within the four walls of their homes or workplaces but in the public sphere. That was enough. It was not important at all that they never once threatened the state in any conceivable way; that they'd never seen a firearm.
For if you do indeed do that, I mean carry firearms, and have used weapons to attack and kill or maim Pakistanis then your fate may be different. Yes, it depends which Pakistani you have attacked and with what intensity and result.
Let me explain. If you have carried the gun for the right side mostly but also used it to take care of those who challenge your personal beliefs you are fine; if you have murdered Pakistanis on such a large scale that you are a prize trophy — not dead, but alive — to be held aloft and shown off as a reward for finally coming to the right side you are most definitely fine.
Any of these categories entitles you to be interviewed on national TV networks. Additionally, those who straddle the two categories also earn themselves the right to be mainstreamed, to run for elections and to bring their poison to parliament.
But remember the hymn sheet for that is of paramount importance.
Barely five days before the general election, you would be wondering how someone who writes mostly on politics is staying away from predictions, from last-minute assessments and from naming the hottest favourite to be the next resident of Prime Minister House.
But I desist. In Thursday's Dawn, one of the most iconic commentators of our times, a man whose integrity is so beyond reproach that it has few, if any, parallels, and a journalist who has inspired generations with his personal and professional conduct, dared to share his assessment of election 2018.
My hero-mentor, the larger-than-life I.A. Rehman, who has always spoken truth to power, was lambasted on social media by so much self-righteous ignorance for merely speaking his mind that I thought a much lesser man and journalist like me would stand no chance with any pre-poll analysis.
So, you will be spared any assessment of what may or may not happen on the 25th. By next week, all will be in the public domain.
I may not have any analysis on offer but being one whose heart will forever beat for the land of my birth allow me the opportunity to share a wish, a prayer, a hope.
A country of nearly 200 million people, with nearly 23m children out of school (another debate whether they are any worse off than most of those in school), most of whom are steeped in poverty, needs no more turmoil.
The lot of the people can only be improved when there is stability and credible democratic continuity. The badly shaken economy can't sustain any more shocks. So, let's not sow the seeds of more divisions on July 25 whatever else we do. And I say this to all stakeholders. Those I can name, and those I won't or can't.
Published in Dawn, July 21st, 2018