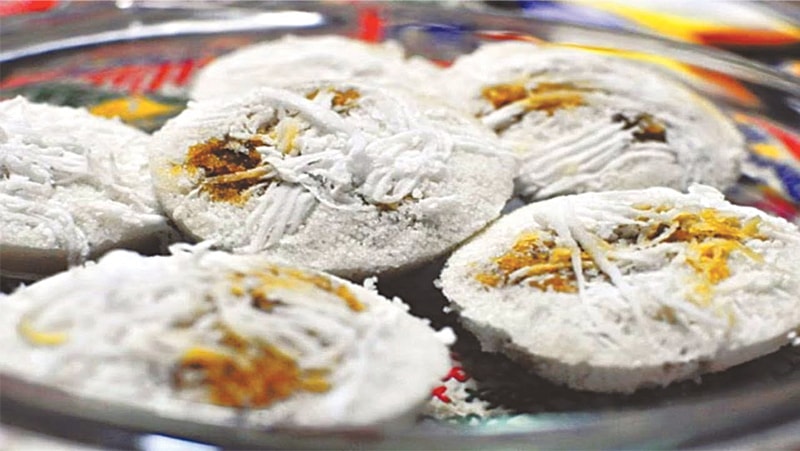 INTERNATIONAL food destinations aside, Dhaka itself is now a melting pot of many delicacies which can easily have their place as an attraction. Sharmin Rahman, AVP-Creative at Asiatic JWT and fashion designer, offered her two cents in this, saying, "I think Dhaka has to offer a wide range of street food; if we could manage the hygiene factor and provide some innovative way to deal with our usual humid weather, Dhaka's fuchka-chotpoti, chitoi and bhapa pitha in winter, and daalpuri-shingara all have the potential to be part of an exotic walking tour of Dhaka. In it, tourists can be shown the people of the city, its important spots and how street food is a part of everyday life.
All the biryani and tehari places can be included with tours of the sights of historical importance and how each has been a part of our culture.
Old Dhaka, with all its delicacies, could be a separate food tour all together, which can't be found anywhere else. Dhaka's oriental food scene is great too in my opinion; Japanese, Cantonese, Mandarin, Korean, Chinese, Thai – you name it, you have it, and most of them are fairly good quality too. This has a great potential to attract Asian tourists for tourism in general, and can act as a refreshing palate changer from all our spiced up local food."
Rahman also shares her optimism for Bangladeshi local cuisine as a tourism attraction. "Even though we are a small country, we are blessed with diversity of land and people. Hence our culture is diverse and multidimensional, comprising of various kinds of lifestyle. And this has enriched our culture with various kinds of food. Each locality has a different kind of cuisine to offer, different in cooking method and type of ingredients, and needless to say, different in taste," she says.
Regional food attractions
Rahman goes on to create a compilation of all the gustatory attractions, saying, "Food from meat loving Chittagong is completely different from Sylhet as both regions have a great number of local food which are a celebration of gastronomy.
Be it Mezbaan, Khaishsha (beans and fish curry) from Chittagong or Chunga (sticky rice cooked in bamboo), Shatkora gosh (beef cooked with citrus fruit, grown only in that region), or Shutki Shira (soup-like dried fish curry) from Sylhet"
The Chittagong Hill Tracts have an array of tribal food; simple in terms of cooking techniques, but completely different in types of produce and protein. Tribal food is as yet an undiscovered gem in our country. Moving slightly west along the coastline, dried fish, coconut, fresh fish – all are present in the local food with a completely different take, celebrating each ingredient that a particular locality has to offer.
In the north however, ingredients and way of eating is different altogether. Kalai Ruti (mix lentil flour chapati), Daaler Bori (dried lentil dumplings) are all delicacies from the north, particularly Rajshahi.
All these delicacies come with great sight-seeing opportunities; our beautiful beach, the mangrove forest, hill tracts, lakes, rivers, green landscape, historical sites and monuments — everything is associated with the food that each location has to offer.
Our cooking technique is ingenuous, requiring skill and experience; we use fresh ingredients the way it comes from nature, but in most recipes, cook it twice. Our food is honest and humble as we don't use additional garnishing or fancy plating, it tends to speaks for itself. We use multiple types of spices, but keep things simple. Authentic Bengali food is not likely to be found in any other region and the world should have a taste of it.
With proper management, exposure and marketing, it is safe to say that our food scene, with all its diversity and simplicity, presents a great tourism opportunity."
Food is perhaps the most unifying factor of the modern traveller. It embodies the best of chances and sometimes, a slight upset on the culinary track. In that sense, gustatory tourism truly makes way for a moveable feast — all that is left for the traveller is to pick his or her path of cuisine for savoury serendipity.
—The Daily Star / Bangladesh
Published in Dawn, July 11th, 2018