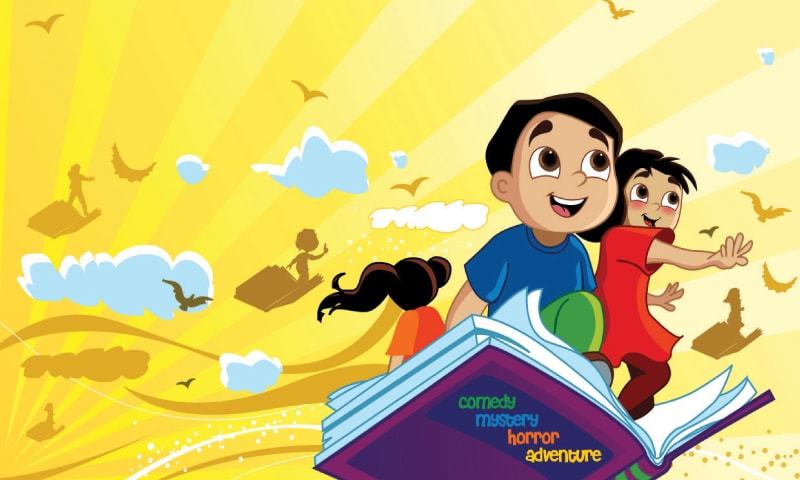 There was a boy named Hamaad. He was a very humble and good-natured boy. He impressed everyone with his knowledge, grasp of vocabulary and language skills.
When someone asked him how a boy of his age could have such great amount of knowledge, he would tell them that he was passionate about reading and whenever he got time, he spent it on reading various books he had in his room.
Despite such ability, he was not at all good in his academics. All his teachers wondered about how could a boy having good manners and intellect was not good in studies as he always scored the least in class tests and sometimes even failed.
The academic year was about to end and one of his teachers wanted to make Hamaad realise the importance of academics and doing well at school, besides his passion of reading.
One day, at recess time, the teacher called Hamaad in his office and told him how his carelessness towards his academics could lead him to fail in exams and he would have to repeat the year. Reading books other than academic ones is good to boost language skills and knowledge, but everything needs a balance, which Hamaad failed to make.
Hamaad seemed to understand that school books and assignments deserve first attention, which he had never done so far. Thus, he promised his teacher that he would now give first priority to studies and then to other things. From then onwards, Hamaad started studying at home and only when he needed a break he picked up other books to read, thus making a balance.
In the final exams, Hamaad did his best and remained positive. On the result day, when the positions were announced, everyone became stunned to hear Hamaad taking the first position in the class.
The teachers then told everyone that Hamaad came first because he doesn't only focus academics or the other books he read. It was because he struck a balance between both.
The position holders were then given awards, and Hamaad was given an award which read, "Today a reader, tomorrow a leader".
Published in Dawn, Young World, June 23rd, 2018