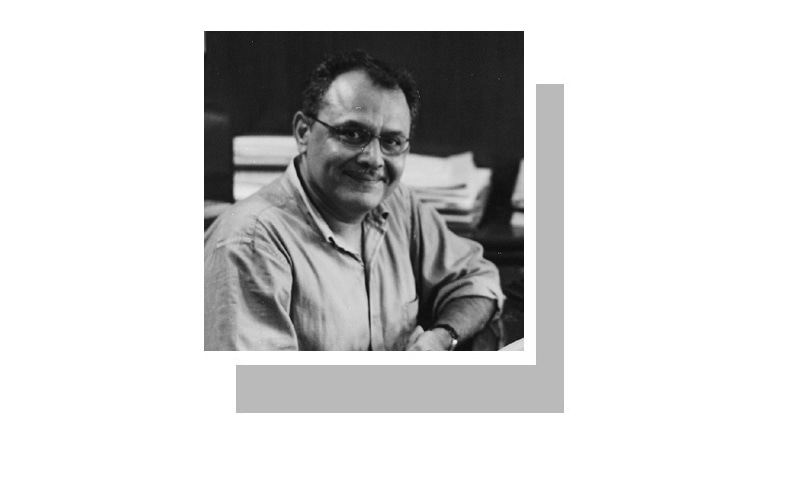 WITH the number of theories doing the rounds in Islamabad in each 24-hour cycle, any political analyst who can step back, sift fact from fiction, then present a halfway decent analysis deserves to be congratulated.
On a quick visit to the capital for some work, only the odd evening of conversation on politics was possible, but that too left me questioning if I had what it takes to process all I heard. And yes I heard plenty.
Admittedly, there were what can be defined as valid perspectives even if you found yourself disagreeing with them but some hushed messages into my cupped ear were no more than theories. There were conspiracy theories too.
Among them, laugh if you will, there were some very plausible-sounding ones. The one that caught my attention was that in the so-called Dawn leaks controversy in 2016 the military leadership was largely satisfied when a couple of ministers were penalised and sacked. However, a senior politician, a minister belonging to the governing PML-N, insisted on a commission of inquiry into the Dawn report to see how the news was passed on to the reporter in question. It was this decision and the consequent developments that led to a souring of civil-military relations.
Funnily enough, some stuff that I heard and shrugged off as remotely possible but not very probable one evening, made a significant factual 'exclusive' segment of a TV talk show the next evening. I was on a steep learning curve.
The leeway 'informed' sources enjoy in terms of pushing speculation as fact on the media seems unprecedented. Predictably, the 'news' story related to the so-called conspiracies scripted while in office by a now retired intelligence chief. He is no more in uniform.
All is not well between the camps of the pacifist Punjab chief minister and his aggressive, disqualified brother. That tension is now spilling out into the media.
It was clear that the nation will have a long wait before the 'conspiracies and machinations', imaginary or real, of incumbents are the subject matter of a TV news story as these seem to follow several months after retirement, following the fall from favour, of office-holders.
However, the 24x7 news channels are a testament to the persuasion of the powers that be as even perfunctory freedom has been dispensed with. Watch one channel, and you have watched them all.
This transition is so blatant that when you select channels that were a bit recalcitrant in toeing the line till literally a few weeks ago, are now bending over backwards to reverse course. Such a dramatic policy change and editorial reprioritisation hits you like a punch on the nose.
The monotony of content on TV makes for very poor viewing, despite vain attempts at injecting excitement via billing content exclusive when it is not, and by 'breaking' news that has been beaten to death everywhere.
Since the positions being taken both in the treatment of 'news' in the bulletins and in talk show slots particularly from seven to 11 most evenings more or less mirror each other, even novelty isn't a selling point anymore.
This may well be leading to an overkill as a number of conversations with people on the street gave the impression that whereas earlier they were happy to believe and quote the most bizarre of TV content, now everything is being viewed with a pinch of salt.
I concede my conversations with less than a dozen working class people can hardly be seen as a credible measure of the larger public opinion but these individuals belonged to a wide geographical spread. Two were from Azad Kashmir and the rest from parts of central and northern Punjab.
Individually and separately, each one of them told me they were appalled at what they were watching on TV as, in their opinion, it was grossly one-sided 'propaganda' and that none of this would influence or change their voting intentions.
Street wisdom is a teacher if you are willing to walk away from the corridors of power and source your information on that rather than receiving it from the movers and shakers in the capital. The words of one rent-a-car driver still ring in my ear. "All these corruption cases which are probably true belong to the 1980s and 1990s when the Sharifs were sitting in 'their' lap. These have surfaced now when Nawaz Sharif (nein unko aankhein dekhayeen hein) has defied 'them'."
He said it would take Rs60 for a one-way trip from his Rawalpindi home to his place of work in Islamabad till the MetroBus started service. Now it is Rs40 for a round trip. "Tell me who would you vote for, despite what the TV tells you every day? There are seven votes in my family. "
But then a senior politician said to me the only interpretation of PML-N leaders' Nawaz Sharif and Maryam Nawaz's belligerence particularly when they address the judiciary and the military establishment was a desire to provoke the institutions into scrapping the election.
He was sure that the elections won't happen. At the same time, another long-term political commentator said that the Nawaz Sharif 'narrative' (hasn't it become such a favourite word of late?) is gaining traction.
So much so that even the PML-N's supposed star performer Shahbaz Sharif would not win his seat if the dad-daughter duo did not unequivocally endorse him. Whether or not you believe the commentator is up to you.
All is not well between the camps of the pacifist Punjab chief minister and his aggressive disqualified brother. That tension is now spilling out into the media. If these stories are true and not 'sponsored' content as some in the capital believe, then this year's election will be an interesting one to watch.
Notwithstanding all the theories, the question I'd want answered from this election is whether a strong performance by one of the parties can upset the most well-choreographed of plans to have a fragmented and, hence, pliant parliament.
The writer is a former editor of Dawn.
Published in Dawn, May 19th, 2018