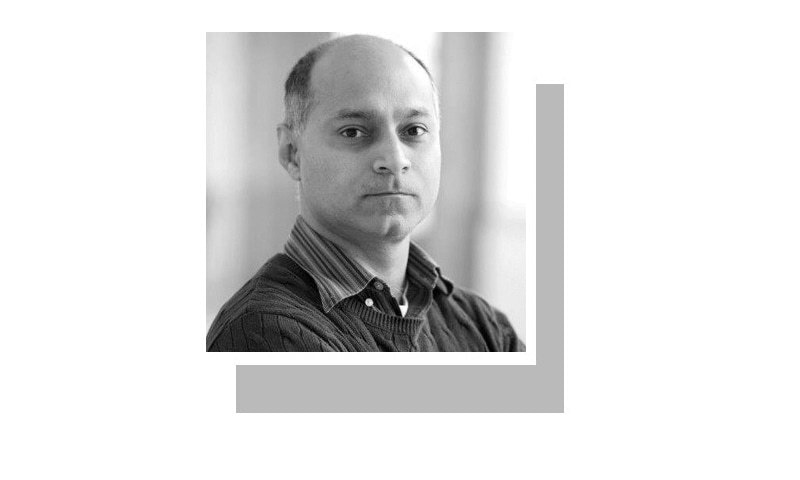 IT struck me as oddly profound when, as a child, I first learned that aphorism that all schoolchildren are taught at some point in their education: a little learning is a dangerous thing. The paradoxical nature of the formulation was arresting to me as a child, because we had all along been taught that learning is something good. The fact that learning has its dangers was a new thought altogether.
With the passage of time, I have repeatedly seen with my own eyes how true this aphorism is. Too often we meet people in our journey through life whose minds have been poisoned, or otherwise incapacitated, with a small kernel of knowledge that their meagre mental endowment is unable to digest. With the spread of the internet, small kernels of information now parade as knowledge, and those without the ability to put these kernels in their proper context often suffer the most debilitating forms of cognitive indigestion.
In the language of social media, these people are referred to as 'trolls'. In older times, trolls were creatures who dwelt in caves and were stripped of all forms of empathy or self-awareness. They were depicted as ugly beings, vengeful and consumed with hate. They could not be reasoned with, nor could their minds be changed with any presentation of the facts, because their minds were governed more by emotion than reason.
When trolls come into power, they have a built-in interest in keeping the population armed only with a little learning.
With the rapid proliferation of information, the boundary being facts, information, knowledge and wisdom have now been so thoroughly obliterated that anything can be packaged and served up to the mob and there will be at least some takers. Ridiculous things can now set large wheels into motion, because disinformation at the service of factional politics means there need not be any grounding to what one is saying any longer. Just so long as it vibes with somebody's idea of how things ought to be.
This would still be fine were it not for the enormous damage it can do to the collective life of a society. A recent example from India provides an example. Two years ago, a bridge collapsed in Kolkata, Bengal. More than 50 people died and many more were injured in that terrible accident. Shortly after, the Indian prime minister, Narendra Modi, showed up at a political rally and loudly proclaimed that the bridge collapse was divine wrath (Bengal was governed by the All India Trinamool Congress party at the time, with whom the BJP had clashed violently in the panchayat elections).
Now suddenly a bridge collapsed in Varanasi, Uttar Pradesh, ruled by the BJP's Yogi Adityanath, hatemonger par excellence. So ground elements in the Indian media now wish to know: whose wrath is this tragedy owed to?
This is only the most recent example of such absurdities that are increasingly dominating political life of many countries. When the collective life comes unhinged from any anchor in reality, the door is opened to the theatre of the absurd. Anything anyone says can fuel the political engine, provided that the someone in question has the means to get his or her word out, and the word in question provides the right grist for the right mills that are currently in motion.
When trolls come into power, they have a built-in interest in keeping the population armed only with a little learning. That way people's emotions can be activated easily for purposes of factional politics. Reality can be buried easily beneath layers and layers of slogans that are perceived by those chanting them to be facts. Legal categories or economic data can be used like epithets.
Look at how our political space is dominated by allegations of people calling each other 'traitor' or 'blasphemer' or 'looter' for example. Those casually hurling these allegations should look up how the Constitution actually defines treason, and reflect on the fate of those who have, in reality, committed treason. But they won't because reality is a nuisance in the era of trolls.
The blurring of the boundary between reality and an emotive perception of it carries grave risks for social stability. Today we have a movement proclaiming that growing numbers of people are being picked up for unknown reasons, only to be labelled as 'terrorists' and treated accordingly. They have to shout to be heard above the din.
The scale of the misrepresentation, the awful smear campaign against this movement, borrows heavily from the tools with which reality is chopped up and manufactured. A single line uttered by someone at a rally, a pictorial meme, is usually enough for many people to stamp the whole enterprise with the label of 'traitor', and dismiss their claims and demands. Of course that does not solve the problem. It only postpones its settlement for another day, in another form.
Meanwhile, the world of policymaking is also not immune from the corrosive effects of this world of decreed facts. We also have an accountability bureau that cannot look up how estimates of global remittances are drawn up in a World Bank document, and feels the need to launch an investigation to get to the bottom of a matter that could easily be reached with a Google search. We have people who call themselves economists telling those in power that a mythical '$200 billion' have been stashed away in Swiss bank accounts by Pakistanis, when there is absolutely no evidence of this. It's enough that people want to believe this, so they will.
The list is endless. Fact is that a post factual order is now almost completely upon us. And all the while, the real criminals, those who have genuinely looted the country and violated its Constitution, can still be the arbiters of what is real, what is good, and what must be.
The writer is a member of staff.
Twitter: @khurramhusain
Published in Dawn, May 17th, 2018