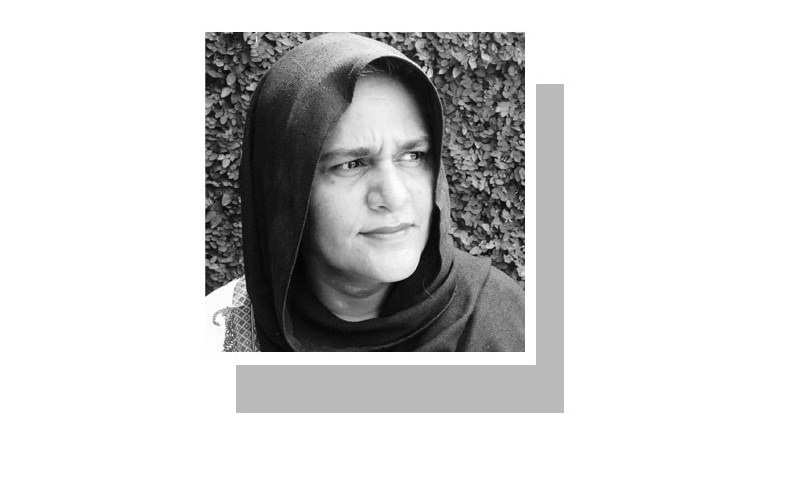 IN an editorial last year, this paper highlighted: "With the ageing population set to increase to 43 [million] by 2025, it is imperative for the state to strategise social care reform." Healthcare, a basic right of the elderly, is an integral component of meaningful social care reform. Older adults have multiple and often overlapping healthcare needs. Above all, they need a healthcare system that offers integrated care and not just a disease-based curative model.
According to Mark Gorman of HelpAge International, "The ageing process is of course a biological reality which has its own dynamic, largely beyond human control. However, it is also subject to the constructions by which each society makes sense of old age." Whilst retirement age (usually 60 or 65) marks old age in developed countries, this may not be the case in other parts of the world. In many developing countries, where one's actual age is sometimes not known, other social or cultural constructs of roles (or loss of roles) define old age. The same is true for Pakistan, where one qualifies for retirement at 60 years but, depending on one's physical decline, the onset of old age may well even be before that.
A majority of the elderly in this country live at home with their families, and continue to voluntarily contribute to the upkeep of home and society. But, like the rest of the world, social trends in Pakistan are rapidly changing. It is becoming less uncommon for the elderly to live alone, or away from their immediate family members.
Untreated mental disorders in an older adult can worsen the prognosis of common physical conditions.
It is also not unusual to come across cases where, despite close proximity to family members, the elderly are not well cared for, or suffer from neglect and abuse. Sometimes, overbearing paternalistic attitudes can also hurt their autonomy. Research shows that one in 10 older people experience abuse that may be physical, verbal, psychological or financial. Often this can result in abandonment, physical injury and loss of dignity. Social adversity has a natural and direct bearing on the mental and emotional health of elderly family members.
In addition to common stressors, older adults experience age-related stressors as well. These include deterioration in mobility, function and sensory capacities. They are more likely to face health challenges, the most threatening of which require long-term care. There is also higher risk of social isolation. Last but not least, a lack of financial independence or security greatly contributes to psychological distress.
According to the World Health Organisation, over 20 per cent of adults aged 60 and over suffer from a mental or neurological disorder. The most common mental and neurological disorders in this age group are dementia and depression: 5pc of the elderly suffer from dementia, and 7pc from depressive disorders. Contrary to common wisdom, dementia is not a normal part of the ageing process. Similarly, clinical depression is not synonymous with the usual grumpiness associated with age. These are well-defined medical syndromes that cause functional impairment and manifest themselves with clear symptoms. Both dementia and depression are public health issues for the elderly. Associated with these conditions are direct and indirect medical, social and informal care costs. These disorders also pose a huge physical, emotional and economic burden on the families of the patient.
Most importantly, much of this burden can be prevented. Depression is a treatable illness for which cost-effective and safe medicines are readily available. Antidepressant drugs are not addictive, do not interact with other commonly used medicines, and do not cause unnecessary sedation. On the other hand, sleeping tablets are both commonly prescribed and widely abused, and are, in fact, addictive and do not treat depression. Depression can also be effectively treated by brief psychological interventions. While dementia cannot be cured, much can be done to address its behavioural and psychological symptoms. Offering guidance and support to families is vital in both cases.
Mental health has a clear impact on physical health. Untreated depression in an older adult can worsen the prognosis of common physical conditions such as heart disease, diabetes and hypertension. The reverse is also true as the risk of a depressive disorder increases significantly if an elderly patient has suffered a heart condition or a stroke.
Unfortunately, the stigma attached to mental disorders discourages, and often delays, seeking help. Healthcare professionals also often overlook and fall short of detecting and managing common mental disorders in the elderly. Healthcare professionals involved in primary care need to be trained to promptly detect and manage common physical and mental disorders. Great care needs to be taken to curb practices that involve the prescription of unnecessary drugs, or the perpetuation of polypharmacy among the elderly. Doctors need to be better trained to manage challenging behaviours through simple psychological interventions, counselling skills, informational and supportive care. An effective referral system with specialist services is mandatory for managing complex and co-morbid health problems.
Community-based interventions can further optimise social wellbeing and provide part of this support to older adults and their caregivers. Finally, it is the government's responsibility to provide comprehensive, integrated and responsive mental health and social care services in community-based settings, and implement strategies for mental health promotion in the elderly. The public sector must also play a greater role in providing hospice or palliative care for chronic diseases, including mental and neurological disorders.
According to a 2015 WHO report on aging and health, current models of long-term care are inadequate and unsustainable. New models need to focus on enhancing old people's intrinsic capacities, and must be oriented around the needs of the elderly rather than on the structure of services. The report further recommends that if national governments cannot fund long-term care for the elderly, they must still take responsibility for its stewardship.
In light of the growing population of Pakistan's elderly and their vulnerability, we have a collective responsibility to prioritise their care. It is of paramount importance to protect and promote their physical and mental health needs, and to guard against the dangers described here.
The writer is a consultant psychiatrist.
Twitter: @AsmaHumayun
Published in Dawn, March 16th, 2018