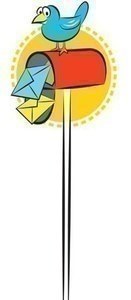 When a beloved passes away
This is with reference to the article "When a beloved passes away" by Hiba Khan (YW, January 13). I agree with the writer's views that we cry for people who pass away and miss them and wish we could spend more time with them. But it is a fact that everyone has to leave this world one day.
While reading the article, I felt grieved too and wondered if we all have to die one day, then why do we fight over trivial things, why do we get sad or even waste our time? Why don't we live every moment well and love each other, help everyone and enjoy the world that God has blessed us with?
Alishba Naeem,
Karachi
Creative hobbies
This is regarding the cover story "Creative hobbies" by Talat Naz (YW, January 13). It is rightly said in the article that there are as many hobbies as there are people in the world. Creativity and hobbies often go together and the writer mentioned it well that people make choices of their hobbies according to their individual interests. Hobbies bring a sense of freedom of doing what someone likes.
Hobbies have many advantages — educational as well as economical. Well-selected hobbies can be good for increasing knowledge and learning useful skills.
Though in the article, only indoor hobbies — learning a new language, photography, watching documentaries, making crafts, becoming computer savvy, writing, learning to play a musical instrument — were mentioned; yet, there are various fabulous outdoor hobbies too.
Sport is among the most common outdoor hobbies. Many famous sports celebrities first started playing sports as hobby. Walking, jogging, running, mountaineering, boating and various other physical activities are common outdoor hobbies.
Ashraf Naushahi,
Karachi
Where is cleanliness?
Once Karachi was called the city of lights, but today it is not wrong to say Karachi is the city full of garbage! The reasons are many, such as irresponsibility and carelessness of the public. No one does any good for their surroundings. It is very common to see people dumping wrappers, empty bottles or packages on the road or even in the middle of the streets and not in the bins placed at a small distance.
This is very uncivlised. Therefore, it is my humble request to all the readers to behave like a civilised nation by not throwing wrappers, empty plastic bags, cans, boxes or bottles in the streets and show some responsibility towards making this a better society and a cleaner city.
Fizzah Faisal,
Karachi
Published in Dawn, Young World, February 10th, 2018