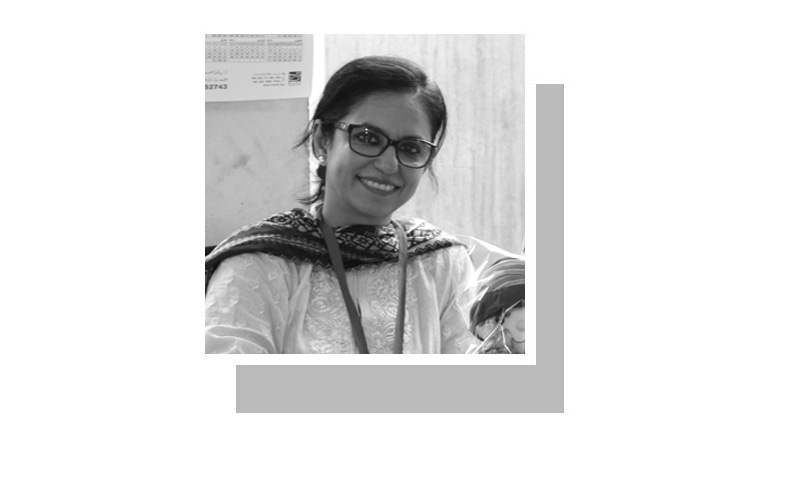 THERE is no doubt that conducting a population census is an important planning and development tool for a country's policymakers. It is similar to when young parents plan for the future of their newborn child by taking frequent measurements of the baby's height and weight to benchmark its physical and mental development. How­ever, for a child born in Pakistan today the census highlights some crucial aspects: geography to a large extent will determine future opportunities, while gender will determine the access to resources.
In terms of geography, by and large the country continues to be agrarian with over 64 per cent of the population residing in the rural areas, with one major anomaly and that is Sindh where 52pc of the population is urbanised. It is important to juxtapose this figure with the growth in the agricultural sector, which has shown an erratic pattern ranging from 0.5pc in the previous year to 3.5pc in the current year, while the norm over the past decade has been for the agricultural growth rate to hover around 2.5pc, according to the Pakistan Bureau of Statistics. This has several implications, first in terms of food security and second in terms of distribution of income.
60pc of the population in Pakistan is younger than 30.
It appears on both counts that Pakistan's performance hasn't been that great, as wheat production has shown lacklustre growth over the past few years, while rice production has actually declined. According to the World Food Programme, two-thirds of Pakistanis cannot afford a balanced diet. Interestingly enough, Sindh which is the most urbanised province in Pakistan, also has the highest incidence of malnourished and underdeveloped children, making it the most food-insecure region in terms of distribution and access to staple foods.
Overall, 44pc of children in Pakistan are stunted according to the National Nutrition Survey 2011. In other words, these children will be more susceptible to disease, will do poorly in school and will most likely earn less as adults than their better nourished peers. All of these are major non-starters and signify immense lost opportunities for a child born in a rural household in Pakistan today.
In Amartya Sen's analysis of the gender ratio in India, he posited that India had lost 100 million women due to extreme neglect of the girl child and lack of investment in women. Science tells us that when females are given the same care as males, females tend to have better survival rates than males across all age cohorts.
The recent census places the gender ratio in the population at 105, which implies there are 95 women for 100 males in the population. In a country with a gender equitable environment, this ratio would be close to 101, implying that in Pakistan consistent underinvestment in women and girls has resulted in high mortality rates for females at all levels.
There can be no doubt that there is strong correlation between low literacy rates for women, their overall lack of empowerment, high fertility rates with low birth spacing, poor access to healthcare facilities and ultimately child and maternal health.
The above results highlight that an absence of a census can only lead to poor management along with ineffective short- and long-term policies. If the government is not aware of the actual population growth rate, it cannot run the state for the welfare of the common person. Unfortunately, for the Pakistani government, all the development planning for the last 19 years has been done without knowledge about the actual growth or size of the population.
A delayed census only highlights the inherent flaws in our planning process. The marginal value of public investments in a resource-hungry environment cannot be calculated, and often short-term projects gain primacy over long-term priorities.
Millions in Pakistan will continue to be deprived of proper education, adequate medical facilities, water and sanitation systems, and remain without gainful employment, thus exposing many to become cannon fodder for criminal networks or radical groups. Moreover, 60pc of the population in Pakistan is younger than 30 and unemployment and under-employment is on the rise. If stringent family planning measures are not taken in order to curb the birth rate, the country's future is in jeopardy.
The only path towards progress and improving Pakistan's dire socioeconomic conditions is through declaring population control a national emergency, while ensuring that the welfare of women is kept at the centre of any population planning strategy. Similarly, based on reliable census data, Pakistan needs to devise well-knit, objective policies to adequately plan growth and solve the country's apparently insurmountable socioeconomic problems. It is hoped that the government realises its priorities and responsibilities.
The writer is founder and managing director of Kashf Foundation.
Published in Dawn, December 7th, 2017