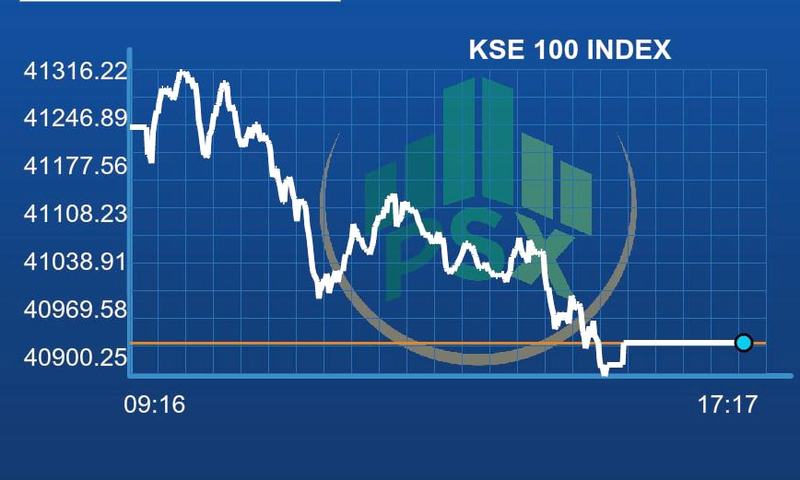 The Pakistan Stock Exchange (PSX) continued to dip on Tuesday, with the benchmark KSE-100 index losing 296 points to fall below the 41,100-mark.
The index opened higher and touched the day's high of 41,317 points before losing ground to touch a low of 40,900 towards the session's close.
Volumes picked up from Monday's abysmal figures as over 140 million shares valued at Rs5.8 billion were traded during the day. Of the 359 traded scrips 137 advanced, 195 declined and 27 remained unchanged.
The textile and technology sector dominated trading with 20.3m and 19.6m shares traded respectively.
Volumes were led by:
Azgard Nine: 18.6m shares traded [+4.87pc]

Unity Foods(R): 14.5m shares traded [+14.65pc]

TRG Pak Ltd: 8.9m shares traded [+1.86pc]

K-Electric Ltd: 7.5m shares traded [-2.50]

P.T.C.L: 7.4m shares traded [-0.70pc]