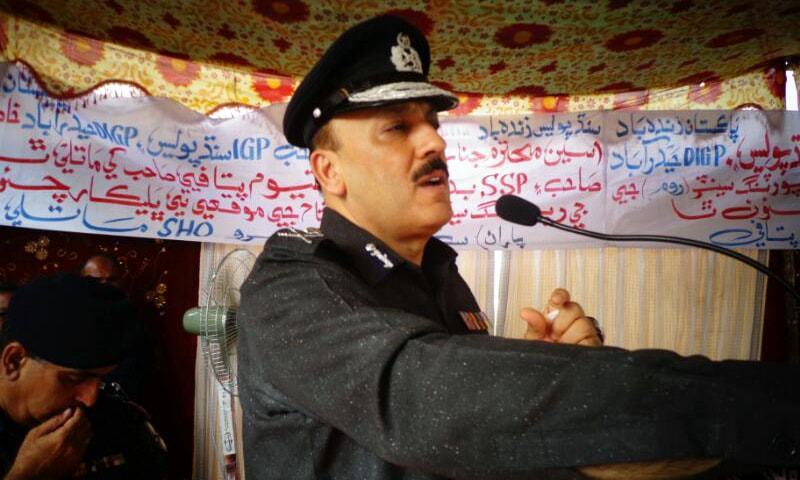 Sindh Inspector General of Police (IGP) A.D. Khowaja has asked Chief Minister Murad Ali Shah to "intervene and save" the police department from "complete maladministration" following the recent transfers and appointments of five additional inspectors generals (AIGs), it has been learnt.
Khowaja wrote a letter to the chief minister in this regard — a copy of which is available with Dawn — saying that the massive reshuffle of senior police officers had not only undermined the IG office, but the police secretariat had also been "paralysed". The recent shuffle includes the transfers of Karachi police chief and four deputy inspectors general (DIGs).
The provincial police chief insisted that such transfers and postings were in violation of the decisions taken in the last apex committee meeting, "where it was strongly resolved to empower the police chief for effective command and control over his subordinates".
Even under the existing Police Act 1861, the IGP held administrative control over the police — yet, he was not consulted before the administrative orders were issued, maintained Khowaja.
According to the Sindh IG, the recent orders passed by home department and the Services and General Administration Department "undermined the administrative control of IGP over the police officers, including powers to grant casual leave to subordinates".
"A number of staff officers serving in CPO were called by Home Ministry and pressurised unnecessarily," read the letter written by Khowaja to Murad Ali Shah.
"This situation is ultimately leading to weak command and control over subordinates."
According to the letter, at the time of the reshuffle of the senior police officers, the input of the IGP was not sought. Khowaja also claimed that important staff officers posted in the Central Police Office (CPO), including Additional Inspector General Operations and Deputy Inspector General Finance, who form the core team of the IGP, were transferred "without any justification".
He added that in most of the cases, the officers were transferred "without completing reasonable tenures and on the grounds other than administrative exigency".
The IGP also claimed that "the recommendations sent by this office in respect of [...] disciplinary proceedings against certain officers [...] are being consistently ignored, encouraging misconduct", warning that the situation could have serious implications on the law and order situation in the province.