The bodies of five 'militants' believed to be involved in recent attacks on the Frontier Crops (FC) were found in Balochistan's Kech district on Thursday morning.
Levies sources revealed the bodies were found in the Gwak area of Mand near the Pak-Iran border. A father and son were among the dead, they said.
Deputy Commissioner Kech Sirmad Ali Khan said the five men were killed in an operation by security forces.
The 'miscreants' were involved in a series of terrorist activities in the area, he claimed.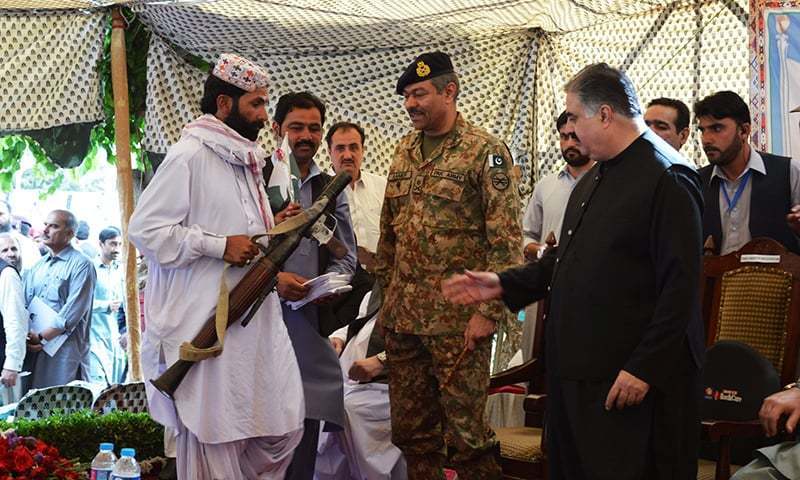 Meanwhile, a security official who declined to be named told Dawn.com that along with the five dead, two FC personnel were also injured during the raid.
He confirmed that the dead miscreants were involved in a recent attack on the FC force operating in the area.
Just last week, 431 rebels believed to be from Balochistan's separatist outfits surrendered themselves to security forces in a ceremony attended by government and army officials.