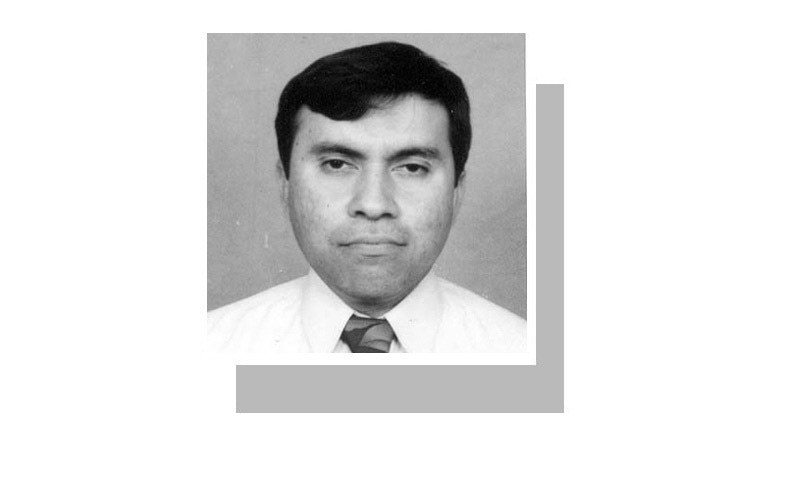 ON Oct 13, Sindh's chief minister directed the Sindh Katchi Abadis Authority (SKAA) and senior officials to prepare a plan to upgrade 100 informal settlements to the level of townships. A presentation was given to the chief minister by the concerned officials regarding the existing state of katchi abadis. While the decision to rehabilitate these neglected settlements is commendable, many issues need to be addressed in an objective manner.
There are multiple perceptions about such settlements. Some quarters believe that katchi abadis are scars on our urban face, and must be demolished and replaced by 'neat' and 'orderly' structures. Urban Sindh's local political elite consider them as vehicles for promoting in-migrations to cities, particularly from Khyber Pakhtunkhwa and the tribal areas.
Realtors view katchi abadis as potential gold mines and lobby for allowing high-density high-rise developments on these strategic locations. The reality, however, belies such visions. A plethora of empirical, independent works of research suggests that katchi abadis are a response to the inability of state institutions to supply low-income housing.
---
Upgrading settlements is a process, not a project.
---
In 1947, when millions of new citizens from across the subcontinent opted for urban locations, jhuggis were allowed in open tracts. Since government rehabilitation schemes did not keep pace with the burgeoning refugee population in search of basic housing, many such settlements rapidly expanded. Soon thereafter, economic compulsions forced millions towards the cities' industries in search of employment. Left helpless by the state, they were forced to help themselves (albeit unsystematically).
Due to low costs, locations such as the banks of the Lyari and Malir rivers, and the edges of Gujjar Nullah and other drains became prime spots for the poor to settle in. Initial attempts by the government to bulldoze the settlements were soon abandoned. With time, they became more technically sophisticated. Learning from planned settlements, katchi abadis adopted the pattern of grid iron rectilinear layouts. Many government functionaries developed clandestine links with this process and derived hefty rents.
Pakistan's cities, especially Karachi, have many useful lessons to offer for issues of informal settlements in general and low-income housing in particular. The Orangi Pilot Project's (OPP) work is a case in point. Well-known social scientist, Dr Akhtar Hameed Khan, and architects Arif Hasan, Perween Rahman and Saleem Alimuddin observed that people in katchi abadis were already building their abodes and investing in services.
They needed technical, social and administrative guidance to produce effective outcomes. By conducting action research on solutions developed by the people and acting as a catalyst, OPP guided technically sound and economically valid development.
When lane- and street-level services were developed, the people (with OPP's assistance) lobbied government agencies to connect their lane-level infrastructure with trunk-scale services. The work — driven by community participation, funding and materials — sustained without fail; repairs and maintenance were also community-led. This model is still replicated in many places in Pakistan and the developing world, although without much fanfare or glamour.
Similarly, the concept of incremental housing development for low-income communities has been an internationally acclaimed best practice since the 1980s. After learning that land supply for housing results in speculative ventures, social scientist and bureaucrat Tasneem Ahmed Siddiqui and his team introduced the targeting of urban poor before sanctioning allotment documents. Mobi­lisation and social support were constantly provided. This app­roach was made a part of the 2001 national housing policy.
It must be remembered that katchi abadis will continue to grow and multiply if urban housing options for the teeming millions are not devised. Upgrading these settlements is a process, not a project. New kinds of transformations are taking place in the abadis. With rising urbanisation rates and the high cost of planned and formal housing in cities, this phenomenon is likely to intensify in the coming years.
Informally developed high-rises replacing low-rise housing are becoming increasingly visible in settlements close to Karachi's centre. Water tankers (a common mode of service delivery) are becoming increasingly costly, as are electricity and gas supplies. Whereas some might believe that the poor enjoy free services, the reality is that they pay many times more than residents of planned neighbourhoods. Given the informal nature of these transactions, however, there is little formal evidence to substantiate this claim.
SKAA can learn from the available resources, staff and leadership of OPP, Saiban (that promotes incremental housing) and similar organisations. The authority should formulate short- and medium-term plans with community involvement at all levels of planning and implementation. This is the only approach that has delivered credible results in our katchi abadis.
The writer is chairman, Department of Architecture & Planning, NED University, Karachi.
Published in Dawn, October 20th, 2016