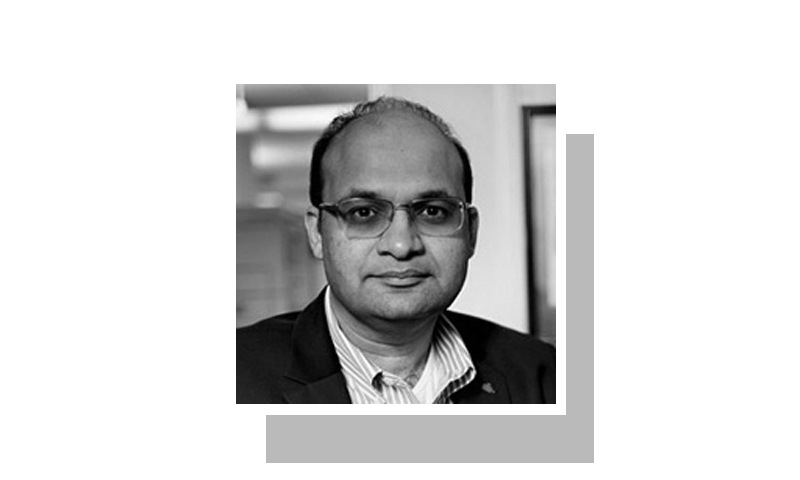 NEWSPAPERS have reported that the DG Rangers has admitted that Aftab Ahmed was tortured in custody. The Sindh Rangers have suspended the personnel accused of being involved in the incident and an inquiry has been ordered.
The Rangers had initially said that Aftab Ahmed had died of a heart attack. Later, when pictures of Aftab Ahmed's badly battered body started making the rounds, the DG Rangers admitted to torture but is reported to have said that Aftab Ahmed died of a heart attack. The post-mortem report might clarify the issue. It might indeed be the case that Aftab Ahmed's heart gave out. But this could very well have been due to the stress his body was put under during the torture he underwent.
The DG Rangers also said that involved personnel had overstepped the Standard Operating Procedures (SOPs) and this would be looked into during the inquiry.
There are larger questions that the death of Aftab Ahmed raises. This is not the first time a person has died in the custody of law-enforcement agencies and it is not the first time evidence of torture has come to light. Incidents of torture in police stations are regularly reported. Cases have also been documented against other law-enforcement and security forces including the army and the intelligence agencies of the country. It is hard to believe law-enforcement agencies when they say that torture is not SOP for them.
---
The torture of Aftab Ahmed raises several questions about the investigative tactics of the law enforcers.
---
Torture seems to be employed by them for a variety of reasons. The usual justification given — though it is never a justification and can never be one legally or morally — is that torture is used to get information from the individual concerned. But there has never been any evidence that such information has been of use. More importantly, even if such information is of some use, the idea of torturing a person to extract it remains legally problematic and morally odious.
But it seems that torture, in Pakistan at least, is not about gathering information. It is a tool for terrorising people, showing them who is the boss (police, agencies etc.) and who has the power to do anything, irrespective of the law, and get away with it with total impunity.
The Rangers might actually be very right in saying that they had not intended to kill Aftab Ahmed. His heart might have just given out under the pressure. But, the idea, then, was to terrorise Aftab Ahmed and his family and to also terrorise all others who might think they are candidates for being picked up by the Rangers or other law-enforcement agencies.
It is also hard to believe the claim that this incident was a deviation and the SOPs do not allow torture to happen. The incidence of torture in Pakistan's police stations and by the security forces has been too well documented to allow that premise to go through. If the Rangers are insistent that torture is not a SOP, they should share the SOP they are supposed to employ for their investigative methods. We can then see what the 90-day detention period is supposed to achieve.
There is another angle to this. When the DG Rangers said that some personnel deviated from SOPs and tortured Aftab Ahmed, is the DG not also admitting that the chain of command was violated? Is he saying that the Rangers are a force where SOPs do get violated and, going by reports, quite regularly? If this is indeed what he admitted, this should be a cause for concern and the inquiry that is being instituted should look into this aspect of things as well.
It is more likely that the torture was carried out by field-level operatives, at the behest of a higher-level person and the chain of command worked well. If that is the case, we need to work on weeding out the acceptability of torture in the command structure and we need to ensure that SOPs have strict penalties for people who perpetrate torture and that these penalties are clearly known to all field-level operatives.
Field-level operatives will always try to hide behind the claim that they were just 'following orders'. But they should know that the law does not grant them immunity from prosecution and punishment if they follow illegal orders. This is an established principle. If torture is not a SOP, they were doing something illegal and they should be held accountable for that.
This is a case about the Sindh Rangers. But even otherwise torture issues are systemic in our society. The thana culture across Pakistan is known for its proclivity for indulging in torture as a means of investigation, as a way of punishing suspected miscreants, and for the purpose of settling scores and terrorising people.
Even a simple Google search or YouTube search will give you access to scores of reports and videos documenting alleged or real incidents of torture at the hands of the police. The same is the case with other law-enforcement agencies where they get directly involved in dealing with people: there have been many incidents in Balochistan and Fata too.
We have national and international obligations when it comes to torture. And there are legal and moral obligations as well. The recent tragedy has brought the issue of torture into focus. But the issue is much larger and it is not just about a few personnel ignoring SOPs. These personnel should definitely be held responsible, but we should, as a society, also think about what we should do with the more systemic problems.
Why do law-enforcement agencies need to use torture to get information and why should they be allowed to use it as a means of terrorising the people? The state is the guardian of people's rights. How can the state be allowed to trample on the most important right, the right to life, in such a brazen manner?
The writer is a senior research fellow at the Institute of Development and Economic Alternatives and an associate professor of economics at Lums, Lahore.
Published in Dawn, May 6th, 2016