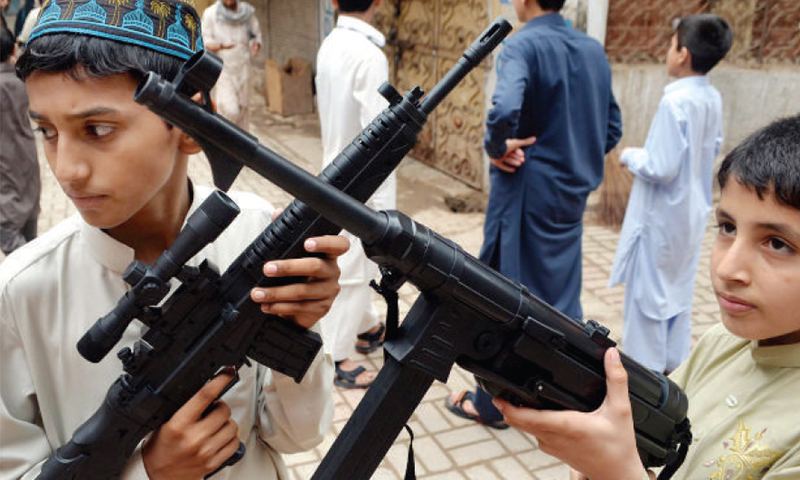 MULTAN: Police have banned the sale of toy guns in the district while issuing warning of legal action against people involved in the trade of these toys.
According to a handout issued here on Wednesday, Senior Superintendent Police Muhammad Saleem said no shopkeeper would be allowed to sell toy guns. He advised parents not to purchase such toys for their children.
Also read: Selfie with toy gun: Schoolboy shot by police in Faisalabad dies
"Police become confused in crimes due to the use of such toys that can also endanger lives," he said.
The move comes a few days after policemen in Faisalabad had shot dead a teenage boy who, along with a friend, was taking selfies with a toy gun to post on Facebook. His friend was injured in the police firing.
Published in Dawn, June 25th, 2015
On a mobile phone? Get the Dawn Mobile App: Apple Store | Google Play