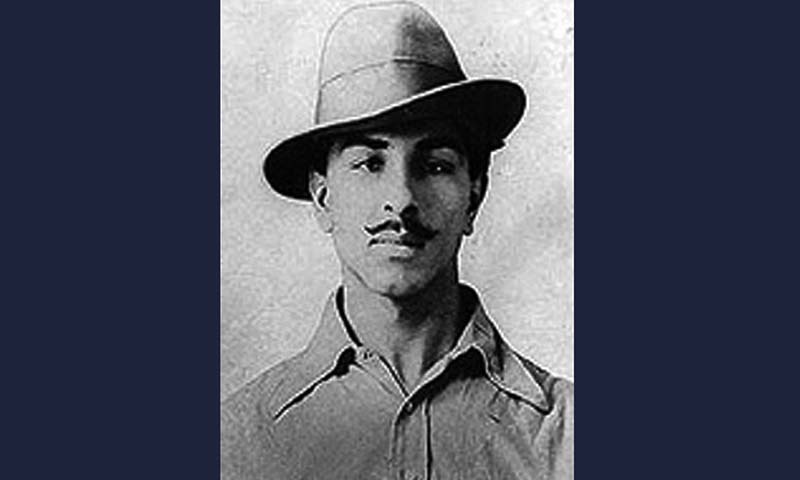 SAHIWAL: Bhagat Singh's struggle against the British was remembered in an interactive dialogue arranged by Punjab Lok Rahs in Farid Town on the eve of his death anniversary on Sunday.
Around five dozen students from various institutions, theatre volunteers and cultural activists participated in the dialogue, facilitated by Lakht Pasha, Punjabi playwright, critic and political activist.
Mamona Amjad, the focal person, said Punjabi youth was less familiar with the struggle of Bhagat although he was born in Bunga village, Jaranwala tehsil, Fasalabad.
"Our history books are silent on this subject and he was mostly dubbed as Sikh hero of India in our state-oriented syllabus," she added.
Abdul Muqadam, 24, a resident of Tariq Bin Ziyad Colony, told the audience that he did not hear Bhagat Singh's name in his whole life, adding: "This is the first time I am being introduced to the great revolutionary and I feel that I have missed this important chapter of our history."
Samina from Chak 87/6-R said Bhagat Singh was an influential and charismatic character like Che Guevara in the revolutionary movement against the British but in Pakistan such characters were buried under the shade of communal history.
Lakht Pasha stressed Bhagat was called a Shaheed (martyr) not only in India but also in Pakistan because his struggle was not for any personal benefit but for uplift of the downtrodden.
The participants stressed Bhagat's role as freedom fighter must be acknowledged in history books.
A resolution was also passed, urging the Punjab government to build a monument at Shadman Chowk to pay a tribute to the revolutionary.
Two convicts: The central jail administration on Sunday received black warrants for two killers who will be hanged on March 25.
Central Jail Superintendent Gulzar Butt said he had received warrants for two death row prisoners from Okara District and Sessions Judge Abdul Hafeez Khan.
Reports said Jaffar alias Kali, a resident of Depalpur, had killed Khalil and Saira over some enmity. The Okara Saddar police had registered a double murder case agianst him. In another case, Muhammad Shahbaz of Mustafabad, Okara, had murdered Asim Baig over a land dispute.
Both convicts will be executed on March 25.
Gulzar Butt said their family members were asked to have a last meeting on March 24.
DROWNS: Rescue 1122 could not recover body of a man who drowned in Lower Bari Doab Canal on Saturday noon despite 24-hour search.
District Emergency Officer Dr. Khalid Abdullah said three divers would continue with search operation till recovery of body.
Eyewitnesses said they saw a middle-aged man later identified as Shahid of Karbala Road walking on left side of LBDC bank and suddenly fell into the canal. Some women washing clothes on opposite side of LBDC also reportedly witnessed him falling into the canal.
Police said no family member approached them for investigation.
Published in Dawn, March 23rd, 2015
On a mobile phone? Get the Dawn Mobile App: Apple Store | Google Play