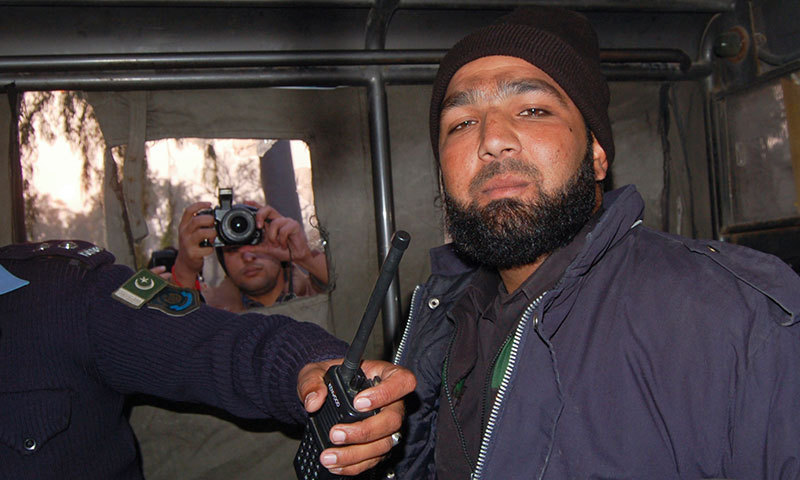 ISLAMABAD: With the Islamabad High Court (IHC) ready to take up the Salmaan Taseer murder case on Jan 27, it seems that the federal government's law officers are reluctant to appear in court against the convict, Mumtaz Qadri.
An IHC division bench consisting of Justice Noorul Haq N. Qureshi and Justice Shaukat Aziz Siddiqui will hear the case from Tuesday, but so far, none of the prosecutors assigned to the case have agreed to appear in court.
Read| Footprints: Mumtaz Qadri mosque, memorials to our misdeeds
A senior law officer told Dawn that in addition to the sensitivity of the case, the law officers deputed in the IHC are not well-versed in criminal law, but rather have experience with general civil cases. This is also why many are trying to avoid becoming prosecutors in the Taseer murder case.
---
Law officers hesitant to go to court due to sensitivity of case, lack of criminal law expertise; say police refuse to provide them extra protection
---
A deputy attorney general (DAG) told Dawn on condition of anonymity that it was the responsibility of the additional attorney general (AAG) to appear in this case, because he was the senior-most law officer at the IHC.
"It is the AAG's responsibility to appear in such high profile cases. DAGs and standing counsel have to deal with a number of other routine cases," he added.
On the other hand, sources in the AAG office claimed that the federal government had appointed the advocate general of Islamabad to prosecute Qadri's case.
When contacted, Islamabad Advocate General Mian Abdul Rauf said that he had not received any such instructions so far, adding that if the competent authority assigned him the case, he would appear in this matter.
Also read: Mumtaz Qadri, Prison King
Barrister Jahangir Khan Jadoon, the standing counsel who deals with cases assigned to Justice Qureshi's court, told Dawn that Islamabad Inspector General of Police (IGP) Tahir Alam Khan did not extend special protection to him when he was appearing against the alleged Mumbai attack mastermind, Zakiur Rehman Lakhvi.
"Since police are reluctant to protect government lawyers, it will not be possible for them to appear in such high profile cases," he said.
In the past, a special judge of the Anti-Terrorism Court who convicted Mumtaz Qadri in Oct 2011 had to flee the country due to threats to his life.
Despite repeated attempts, IGP Tahir Alam Khan was not available for comment.
Mumtaz Qadri was a bodyguard assigned to protect former Punjab governor Salmaan Taseer. Qadri gunned down Taseer outside a restaurant in Islamabad's Kohsar Market on Jan 4, 2011.
Read: Blasphemy law claims another life
He was awarded the death sentence by a Rawalpindi ATC on Oct 1, 2011. But the execution of the sentence was stayed by an IHC division bench on Oct 11, 2011 when Qadri, through his counsel Khawaja Mohammad Sharif – a former chief justice of the Lahore High Court (LHC) – had challenged the conviction.
Meanwhile, in November 2012, the IHC heard an application filed by Mr Sharif asking for a medical board to examine the health of the convict.
Also read: Qadri gets death sentence in Salman Taseer's murder
At the last hearing of the Taseer murder case in October 2011, a large number of Qadri's supporters gathered outside the IHC and began reciting verses from the Holy Quran and devotional naats.
The IHC administration had deployed a heavy security contingent to maintain law and order and even asked the Rawalpindi police to stop buses carrying Qadri's supporters from entering Islamabad.
Published in Dawn, January 25th, 2015
On a mobile phone? Get the Dawn Mobile App: Apple Store | Google Play