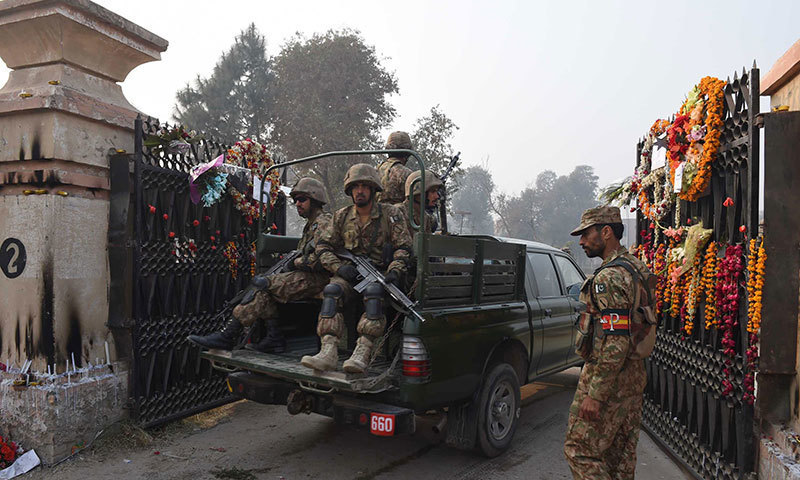 ISLAMABAD: The recently constituted anti-terrorism working group of counter-terror experts has finalised its recommendations in relation to measures that can be taken for effectively combatting the scourge, DawnNews reported late on Sunday night.
The working group evaluated the post Peshawar tragedy scenario and discussed laws pertinent to terrorism, sources told DawnNews, adding that the group compiled its recommendations during a 13-hour-long session.
Director General (DG) Inter-Services Intelligence (ISI) Lt-Gen Rizwan Akhtar, former DG Federal Investigation Agency (FIA) Tarif Khosa, National Counter Terrorism Authority (Nacta) coordinator Hamid Khan, DG Intelligence Bureau (IB) Aftab Sultan and other prominent figures who form part of the group were present during Sunday's session.
Also read: Sympathisers, supporters of terrorists live among us, says Nisar
These recommendations would be presented before the anti-terrorism national action committee of parliamentary parties. After the committee reviews the recommendations, these would be presented in an all parties conference (APC) and the National Security Committee for approval.
The working group was formed last week by the anti-terrorism national action committee. The mandate of the working group is to review legal and administrative matters relating to counter-terrorism measures.
More on this: Political parties want stern action against Taliban