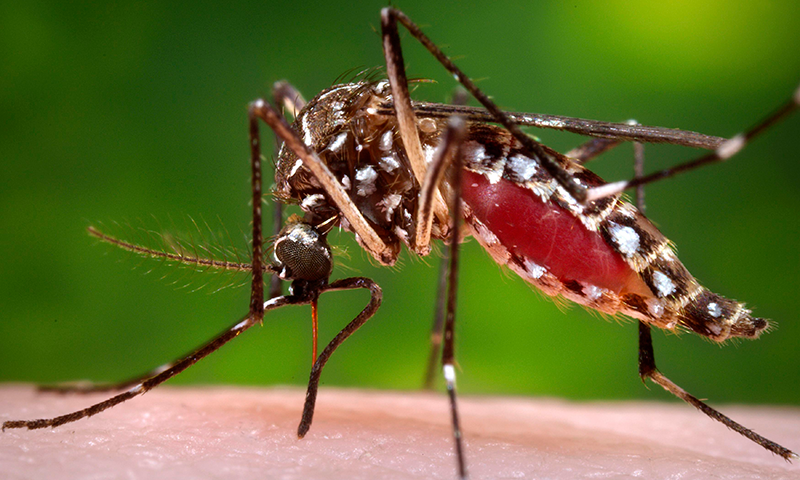 RAWALPINDI: Despite the arrival of winter in the garrison city, 14 more residents got diagnosed with mosquito-borne dengue virus on Tuesday.
The fresh cases took the city's total dengue tally from September to November 18 to 1,363.
Most dengue patients were reported to the Holy Family Hospital on Tuesday, while Benazir Bhutto Hospital and District Headquarters Hospital admitted five and three cases, respectively.
Since the beginning of the dengue season in early September, 731 dengue patients have arrived at Holy Family Hospital, 420 at Benazir Bhutto Hospital and 212 at District Headquarters Hospital.
Most of these cases have been reported in the city areas, especially Gawalmandi, Mohanpura, Khayaban-i-Sir Syed and Dhoke Ratta located near Leh Nullah.
Doctors fear that residents will continue to contract dengue virus until December 15. "Last year hospitals received patients till the end of December and this year too, the local administration has failed to take adequate measures to get rid of the mosquitoes," said a senior doctor at Holy Family Hospital.
When contacted, Commissioner Zahid Saeed said the number of patients contracting the mosquito-borne disease was decreasing with time.
He said the local administration had been directed to continue its effort to eliminate dengue virus from the city and continue fogging in the affected areas.
He said Indoor Residual Spray (IRS) was also being spread in the affected areas as the cold was forcing mosquitoes to take refuge inside houses.
He said people should also adopt safety measures and ensure cleanliness in and around their houses to avoid dengue.
Published in Dawn, November 19th, 2014