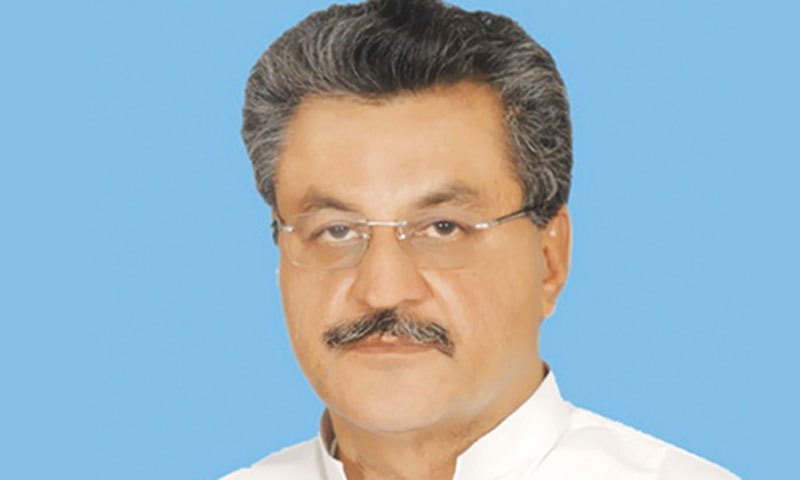 NAUSHAHRO FEROZE: Federal Industries Minister Ghulam Murtaza Jatoi has hinted that he is stepping down as member of the cabinet as an expression of resentment over 'non-cooperation' by the heads of different institutions working under his ministry, sources said on Friday.
An aide to the minister said he had recently appro­ached Prime Minister Nawaz Sharif and informed him about the situation.
He made it clear to the premier that if the problems were not solved, he would resign.
"The minister has been facing problems due to the attitude of heads of different departments," said Moula Bux Chandio, aide to Mr Jatoi. "The minister pointed out these problems to the prime minister at several meetings. He recently sent a letter to Nawaz Sharif, seeking his role in resolving the issues. If it doesn't help, he should be allowed to quit."
After winning the election from NA-211, his home constituency in Naushahro Feroze, Mr Jatoi was appo­inted federal minister for industries and production.
He was president of the National People's Party before it was merged with the PML-N after the elections.
However, Mr Jatoi faced a setback in August when the election tribunal in Karachi declared his election void and held that he was not "sadiq and ameen".
The petitioner submitted that Mr Jatoi had falsely claimed to be a graduate and also failed to disclose his assets and liabilities required under Section 12 of the People's Representation Act by hiding the fact that he and his wife were shareholders in the Moro Textile Mills.
Meanwhile, the PML-N's Sindh leaders said they had not been informed about the problems Mr Jatoi was facing or his plan to quit the cabinet.
"We have only heard about such reports," provincial PML-N chief Ismail Rahu said.
Published in Dawn, November 15th , 2014