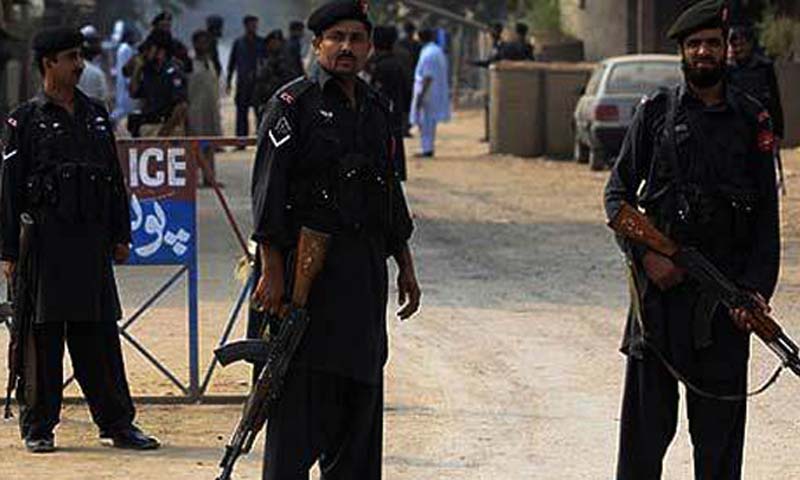 QUETTA: Armed militants abducted five levies personnel on Sunday night from Balochistan's troubled Kharan district while in another incident one person was killed.
A levies official, who requested not to be named, told Dawn.com that more than a dozen armed militants opened fire at a levies checkpost in Gerdina and kidnapped five personnel.
The militants also took away their weapons and vehicle.
"Levies personal failed to timely respond to the militants assault," he said.
A large police and levies contingent reached the spot and launched a search operation in the adjoining area.
There was no immediate claim of responsibility.
However, the Levies official suspected that Baloch separatists operating in the area were responsible for the kidnapping.
This incident has come hours after militants kidnapped six personnel of the Customs Department in Balochistan's Gwadar district.
Meanwhile, gunmen killed a tehsildar in Balochistan's Kharan district.
Police said the tehsildar was going in a vehicle when armed militants attacked his vehicle. The Tehsildar died on the spot. Then gunmen escaped after ahving carried out the attack.
Rockets fired
In another incident, four rockets fired by Iranian guards landed at Pakistan's border town of Mashkail.
An intelligence official who requested anonymity owing to sensitive of the matter told Dawn.com that the rockets fired by Iranian Border Force landed near Mashkail Bazaar.
However, there was no immediate report of any fatalities. During the past week the Iranian Border Force has fired rockets three times into Pakistani territory. Pakistan has protested over the rocket attacks.
The Provincial Home and Tribal Affairs Department has contacted Iranian authorities to hold a meeting of border forces to avoid occurrence of such incidents.
The situation at the Pakistan-Iran border remained tense in the aftermath of the killings of 14 Iranian Border Force personal in Iranian Balochistan. Jaish ul Adl, a Sunni militant organization had claimed the responsibility for the attack.