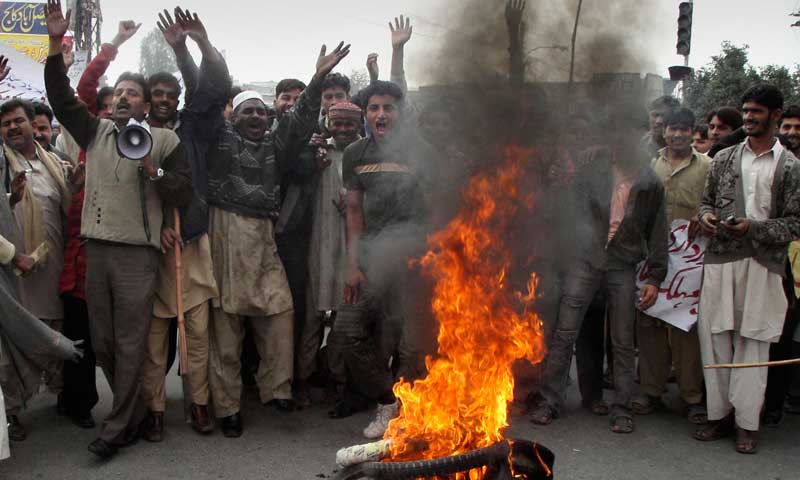 ISLAMABAD: In a startling disclosure before a Senate committee, the chief executive of Islamabad Electricity Supply Company on Monday said there was no load-shedding at the Presidency, Prime Minister House, Supreme Court, GHQ, headquarters of ISI, National Accountability Bureau and National Database and Registration Authority and the Judges Colony. The disclosure comes at a time when the country is facing worst load-shedding ranging from 12-20 hours a day.
Islamabad Electric Supply Company (IESCO) chief Yousuf Awan who was summoned by the Senate Standing Committee on Power to describe the reasons for load-shedding spilled the beans when the committee's chairman, Senator Zahid Khan, asked him to name government offices which were exempt from load-shedding.
As temperatures across the country continue to rise over 40 degrees, the disclosure by the IESCO chief had drawn severe criticism from the Senate committee.
"I am utterly disgusted that a common man is facing up to 21 hours of load-shedding while the president, prime minister, generals and judges were facing no load-shedding even though they can afford to keep generators," Khan said in his remarks.
Khan added that exemption should only be afforded to hospitals and centres managing healthcare.
He threatened to resign in case the practice was not interrupted and government offices and residences were not treated as the rest of the country.
The committee chairman directed the officials to bring an end to the discrimination within 24 hours and report back to the committee on their progress.
The committee also summoned the minister and secretary for water and power to explain why government offices and residences of government functionaries were not undergoing load-shedding as the rest of the country.
Meanwhile, protests against excessive load-shedding in Faisalabad and Khanewal continued.
The country is facing a shortfall of over 4,500 megawatts of power resulting in unprecedented load-shedding. Since taking over, Prime Minister Nawaz Sharif has vowed to address the concerns on power crisis and has dubbed the issue as one to be dealt with as a matter of priority. The first cabinet meeting of the new government is also taking place to take stock of the energy crisis.