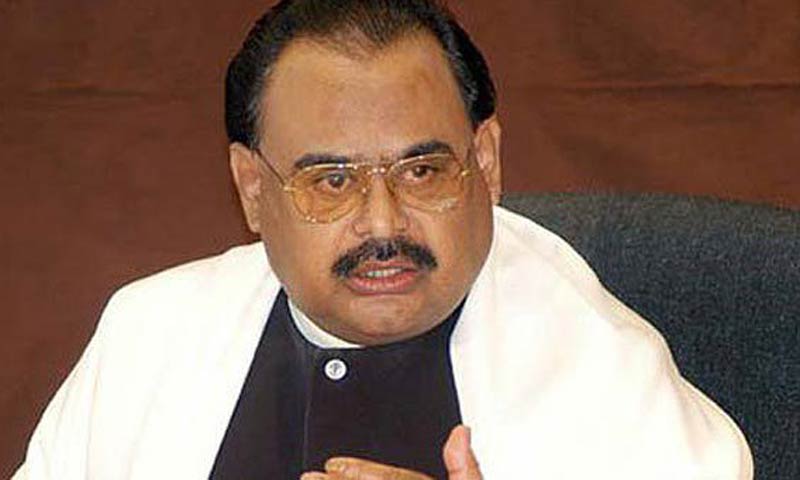 KARACHI: Muttahida Qaumi Movement (MQM) chief Altaf Hussain on Tuesday directed all party workers to postpone all ongoing protests until further notice, DawnNews reported.
Furthermore, the MQM chief called an emergency meeting of all party units in Karachi, including the Muttahida Organising Committee (MOC), its labour division, Rabita Committee, Karachi Tanzeemi Committee (KTC), Sindh Tanzeemi Committee and the women's wing, to be held on Tuesday evening at 6pm at Azizabad's Lal Qila Ground.
The directive from the party chief came in the wake of tensions in the city's political climate that emerged after allegations against Hussain following the killing of Pakistan Tehrik-i-Insaaf (PTI) office-bearer, Zahra Shahid.
Shahid's killing took place hours before re-polling began at 43 polling stations of Karachi's NA-250 constituency. The re-polling, which was boycotted by MQM and Pakistan Peoples Party, saw PTI candidate Arif Alvi emerge victorious from the National Assembly seat with MQM's Khushbakht Shujaat as runner-up.