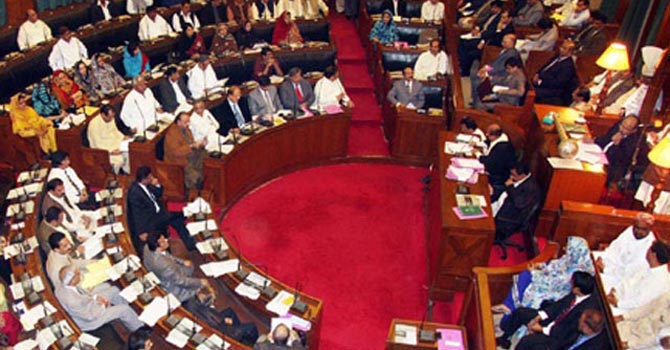 — File Photo
KARACHI: Sindh's provincial assembly unanimously passed the domestic violence bill making its violation punishable by fine and/or imprisonment, DawnNews reported. The assembly also passed in unison the Sindh Civil Servants' (Second Amendment) bill 2013 during the session. The bill had been presented by Sindh Law Minister Ayaz Soomro.
The PPP minister said the names of the posts of the 2001 local government officials stood changed and the name of the district officer's post would be replaced with collector whereas the posts of ECO and DDO would be renamed as  Commissioner and Assistant Commissioner respectively.
He further said that according to the domestic violence act, offenders could be imprisoned from one month up to two years and fined from Rs 1,000 up to Rs 50,000.