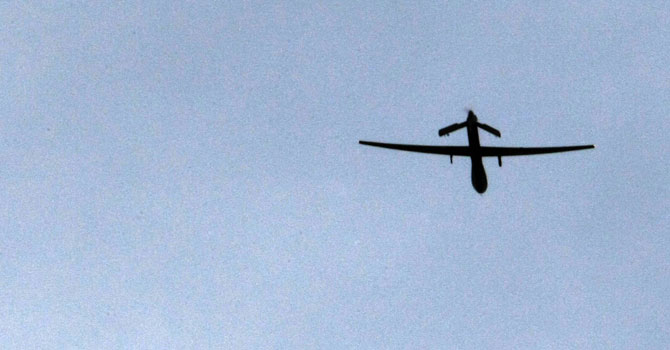 File photo
PESHAWAR: At least three people were killed in a suspected US drone attack in the North Waziristan tribal region on Wednesday, DawnNews reported.
Sources said the attack took place in the northwestern tribal region's Spinwam tehsil.
Three people were killed in the attack that targeted a compound, sources said adding that more casualties were feared.
The attack destroyed the compound and area residents recovered the bodies from under the rubble.
North Waziristan, which is close to the Pak-Afghan border, is one of the seven regions in Pakistan's Federally Administered Tribal Areas (Fata). An extremist insurgency led by the Pakistani Taliban plagues the region and the area is known to be infested with militants, including those from Al Qaeda and the Afghan Taliban.
Attacks by unmanned US aircraft are deeply unpopular in Pakistan, which says they violate its sovereignty and fan anti-US sentiment, but US officials are said to believe the attacks are too important to give up.