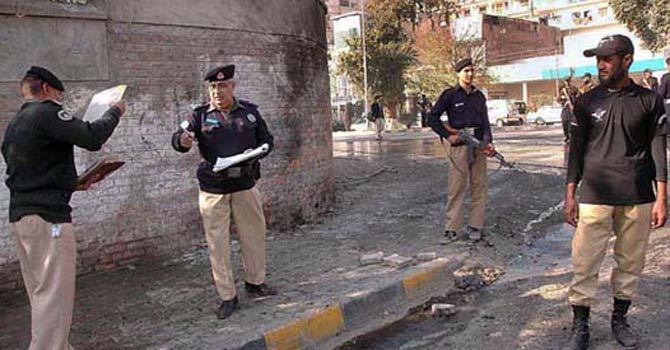 — File photo
PESHAWAR:  Police raided a warehouse on Pandu road within the remit of Pandu police station in the outskirts of Peshawar and recovered a huge quantity of explosives on Tuesday.
Acting on a tip-off police conducted a raid at a scrapyard in Pandu area near Ring Road and recovered 45 kilograms of high quality explosives, 71 kilograms of low-grade explosives and 25 mortar bombs.
Two suspects were taken into custody from the site who were later shifted to an undisclosed location for questioning.
The raided warehouse is situated 35 kilometres from the PAF Base Badaber.