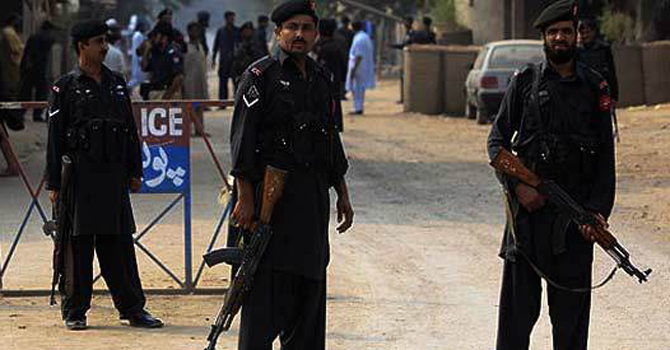 — Dawn File Photo
QUETTA: Gunmen shot dead two Pakistan Air Force (PAF) security guards and a shopkeeper in Pasni area of Balochistan province on Monday, officials said.
The three were killed in the Pasni area of Gawadar district, 720 kilometres (447 miles) southwest of the provincial capital Quetta.
"The deceased soldiers were identified as Muhammad Ibrahim and Khurram Shahzad while the local shopkeeper was named as Elahi Bukhsh resident of Awaran district," local official Abdul Fatah Bhanger told AFP.
Another official said the security personnel came under attack while buying food at a market.
"The security personnel came to Pasni bazaar for purchase of edible items when unknown armed men opened indiscriminate fire on them," Akbar Hussain Durrani, the home secretary of Balochistan, told AFP.
"After the attack, the gunmen escaped on a motorbike," he said.
Later, Baloch Liberation Front (BLF), a rebel group, claimed responsibility for the attack.
"Security personnel are our targets, but we did not intend to kill the shopkeeper," Gwaram Baloch, a BLF spokesman said.
"We have time and again warned the local people to stay away from the security forces because they are on our target," he added.
Elsewhere, in Lasbela district, some 400 kilometers (248 miles) south of Quetta, two cement factory employees were injured in a hand grenade attack as they travelled home from work on a bus.
Hundreds of people have died in the province since Baloch rebels rose up in 2004 demanding political autonomy and a greater share of profits from the region's wealth of natural oil, gas and mineral resources.
The area is also plagued by Islamist militancy and sectarian violence.