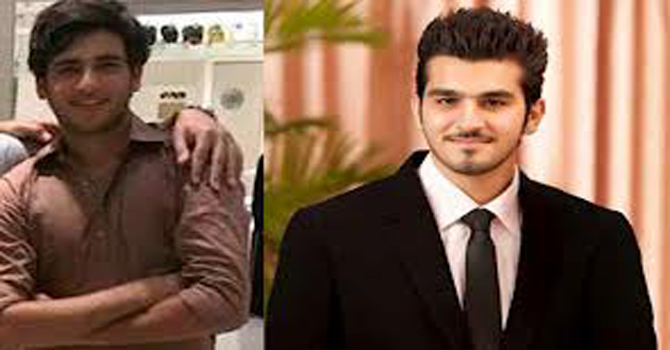 — File Photo by Online
KARACHI / LAHORE: The main suspect in the Shahzeb murder case, Shahrukh Jatoi, is in Dubai but the UAE government is in no hurry to detain him apparently because of a lack of coordination between foreign offices of the two countries, sources told Dawn on Wednesday.
Dubai police might arrest him in a few hours if there was proper coordination between the two governments, the sources said. They said till now just a request had been sent by Pakistan Interpol to its counterpart in the UAE.
Interpol offices around the world received similar requests every day and the local authorities decide about action to be taken. They said the UAE government had confirmed that the accused was still in Dubai.
"The UAE authorities have given us a written statement confirming that Shahrukh Jatoi is present in Dubai," a source said.
Shahrukh Jatoi's name had been put on the Exit Control List of the UAE, the source told Dawn, quoting officials of the UAE interior ministry.
Since there was no sense of urgency on the part of the UAE government, they would proceed according to their own pace, the source said.
"They (Dubai police) will not arrest the accused unless legal formalities under local laws are completed," said another source.
Dubai police have officially announced in the local media that they had not arrested Shahrukh because there were legal formalities to be followed before his arrest.
A 'diffusion notice' bearing a sense of urgency compared to red warrants has been issued by the Central Bureau, Islamabad, (Interpol Office, Pakistan) for the arrest of the accused.
Following the issuance of the 'diffusion notice', AVCC SP Niaz Ahmed Khosa left for Dubai to take custody of the accused.
On Wednesday, witnesses identified other accused, including Siraj Talpur, in a court. Siraj Talpur, his brother and one of their employees had been arrested from the interior of Sindh a few days ago.
Meanwhile, a division bench of the Lahore High Court granted on Wednesday protective bail for one day to Sikandar Jatoi, the father of Shahrukh Jatoi.
The bench comprising Justice Sheikh Najamul Hassan and Justice Mahmood Maqbool Bajwa, granted the bail against bail bonds of Rs1 million.
The petitioner appeared before the court along with his counsel Chaudhry Shehram Sarwar, and stated that the Supreme Court had taken a suo motu notice of the murder of Shahzeb Khan, who was shot dead in Karachi on Dec 25.
The counsel pleaded that the petitioner wanted to appear before the apex court to record his statement but there was a possibility of his arrest.
He also argued that his client had no link with the alleged murder, but police implicated him with mala fide intentions.
The counsel had sought protective bail for at least three days, but the court granted it for one day and directed the petitioner to appear before the Supreme Court.