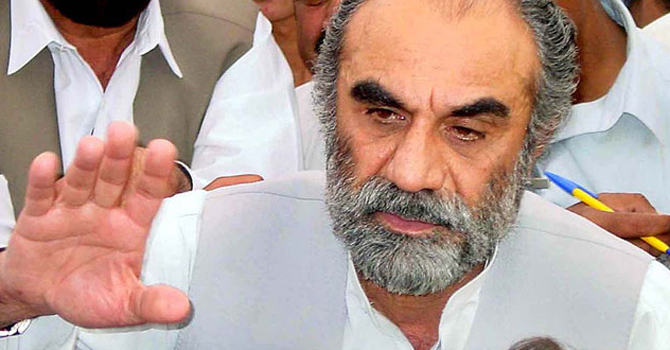 Balochistan Chief Minister Nawab Aslam Raisani. — File photo
QUETTA: Pakistan People's Party's Kalat division on Thursday suspended the party membership of Balochistan Chief Minister Aslam Raisani over continually violating party policies, DawnNews reported.
President of the PPP's Kalat division, Rafeeq Sajjad, said that Raisani had been violating the party's policies for the past four years which was why his membership had been suspended.
Sajjad said that neither were the issues of the PPP workers were being addressed, nor was Raisani spending sufficient time in Quetta.
He said that Raisani had been voted into power by PPP workers but the chief minister was not taking steps to solve their problems.
Sajjad added that the PPP had weakened in Balochistan due to the actions and policies of Chief Minister Raisani.