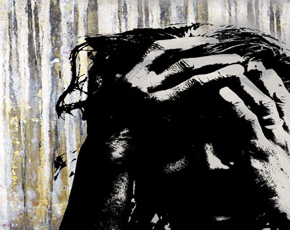 I will always remember the unfortunate morning of October 9 primarily for two reasons. The obvious reason being
the attack on schoolgirls by Tehrik-i-Taliban Pakistan
who carried nothing in defence but books and pens. The other is that the incident
finally made us realise
that it is indeed time for each one of us to stand united and fight against fundamentalists dictating the order of the day in various cities and towns across Pakistan.
Although much can be said about the ferocious men behind the attack, however, I will refrain from wasting my breath over cowards who take innocent teenagers and education as a threat to their obscene command and justify the wrongs they commit by misconstruing religious stories.
The entire world is moved by the attack, condemning it, including President Zardari, Hillary Clinton and Ban Ki-moon. In fact for the first time in the history of Pakistan, an attack by the Taliban has triggered a fierce reaction by various Muslim clerics who passed a religious decree on the aforementioned militants calling their ways of life "un-Islamic" and "ignorant". Perhaps if the threats against Ghazala Javed — a Pashto singer who defied the Taliban and sang for peace — were received with the same respect, October 9 which altered the lives of Malala Yousufzai, her family and others affected by the attack — could have been prevented. Although Javed was not killed by the Taliban, however, it is known that she was forced to flee her hometown following threats from the Taliban ordering her to stop singing.
Yousufzai is currently under medical supervision in Rawalpindi, however, the Taliban in an official statement have vowed to kill her if she survives and continue to threaten her father. The question is how many people will they kill? How many more attacks will make them realise that every attack gives all of us more courage to stand up and fight them. They can attack or perhaps even kill us but they can never mar our spirit and most importantly, they can never crush our will to fight for our basic rights to education and freedom.
Over the course of years, the Taliban have bombed many girls' schools in the Swat Valley, however, towards the end of 2011, they attacked a school bus carrying young boys back from school at the outskirts of Peshawar. The children studied at an elite English-medium school which allegedly did not coincide with the ethical and moral values of the Taliban. The attack claimed four lives and more than 18 were reportedly injured. Gathering information from the attacks, it is evident that the Pakistani Taliban have added defenseless students to their hit-list as well which clearly speaks volume about the cause that they fight for.
Amongst such acts of hatred and violence are people like Saima Anwar, who are symbols of determination and devotion. Anwar used education as a weapon to change her fate and literally rewrote history by becoming the first woman in Swat valley to pursue a career in law. Today, she addresses the court in a region where legal practice is a male-dominated profession. Anwar emphasises on the importance of raising one's voice against the barbarism and injustices carried out by fundamentalists and people who suppress women by keeping them uneducated so that they can be easily misguided.
It has been established that the Taliban and the like-minded lobby in Pakistan aim to chain women because of reasons that are best known to them, however, on the surface it can be said that it is the perseverance of women that makes them feel threatened. In order to safeguard their vested interests they keep women away from education. At the same, time anyone who is vocal about their rights is considered and marked a heretic by the standard of these fascists.
Unfortunately, it is not only the future of our women which is at stake. In fact the radical Taliban are also playing with our future generations by depriving them from basic drugs which must be administered to children in order to keep them away from the dangers of polio and other viruses. The violence against polio workers surged drastically in the beginning of 2012 and the Taliban announced that they will not let health workers vaccinate children in the Federally Administrated Tribal Areas (Fata). This announcement was made in retaliation to US drone strikes and the rumour that most polio workers are US spies in disguise. How crippling our future generations, is the best form of retaliation against drone attacks remains indiscernible by common people.
The campaign against polio vaccine has been so strong that mosques and other religious places are frequently used as a platform to promote false information about the medicines allegedly containing ingredients that are considered haram in Islam. There are many Pakistani doctors who have dedicated their lives to creating awareness about the dangerous virus and try to change the perception of hundreds of Pakistanis who have been provided with false information by fundamentalist groups. Every campaign is a battle for the doctors and accompanying health workers; however, the success that follows is more heartening and overwhelming than the challenging situation.
What the Taliban fail to understand is that for every voice that they try to shut up, every life that they aim to destroy; a hundred more come to life. They can neither chain us nor deter us from speaking for our rights and the truth. They can surely create obstacles in our way but we will continue to fight for our rights and the rights of many other people they have suppressed for almost a decade. They can threaten us but they will never be able to silence us because we are a nation of brave people — people who have fought their adversaries with valor and triumphed in the end.
---

The writer is a Reporter at Dawn.com