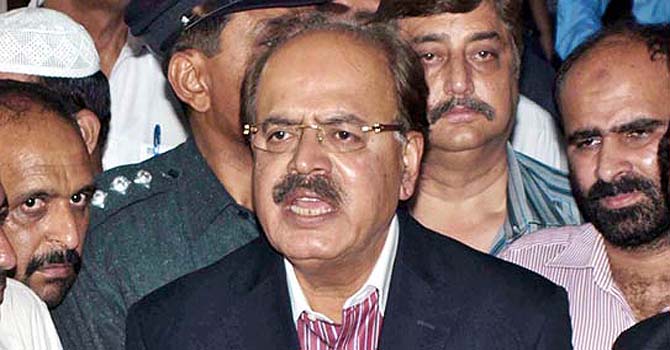 Former Interior Minister Sindh Manzoor Wassan.—File Photo
ISLAMABAD: Former Interior Minister Sindh Manzoor Wassan said on Monday that a middle ground was being sought to break the impasse between the judiciary and the government on writing a letter to the Swiss authorities, DawnNews reported.
Speaking to media representatives on Monday, the former minister claimed that the next general elections would be held on April 4, 2013, following dissolution of assemblies on Feb 18, 2013.
Wassan said that all institutions, including the judiciary, should work together to strengthen democracy.
The ruling Pakistan Peoples' Party's (PPP) senior leader added that a third passage was being carved out to avoid further confrontation between the government and the judiciary.
Regarding the issue of writing the contentious letter to Swiss authorites asking to reopen graft cases against President Asif Ali Zardari, Wassan said that this could be done after the government completes its tenure.